Bild saknas
Powder of the mushroom chaga - 100% chaga
- Mix with drink
- Organic
Product description
Nutritional content
Product description
Chaga in powder form
Healthwell Chaga EKO is a powder with a mild taste from the fungus chaga (Inonotus obliquus). Chaga is sometimes called the "king of medicinal mushrooms" because it has a very high ORAC value (antioxidants) as well as minerals and vitamins. You can easily mix the chaga powder into hot drink and drink it as tea.
Powder of the fungus chaga
100% chaga without additives
Popular medicinal fungus
Organic
What is chaga?
Chaga grows as a parasite on birch trees. It is a tonic fungus, which means that it is non-toxic and can be taken in large quantities for a long time, without side effects. Chaga is a sought-after raw material that has been used as a medicinal plant in Asia for several thousand years, mainly to strengthen the immune system. It is not a fruiting body like traditional mushrooms but consists of mycelium. Mycelium is the vegetative part of fungi, like threads that grow underground. It is through mycelium that fungi absorb nutrients.
Chaga is mostly used in drinks such as chaga tea or in coffee. The fungus is used for the immune system because it has a high content of vitamins, minerals and antioxidants. Chaga has a very high ORAC value. ORAC value is a way of trying to rank different foods for their antioxidant capacity when testing the food in a test tube. This is to see how much antioxidants a food contains per 100 g.
The fungus is also considered to have anti-inflammatory properties that are considered adaptogens, including mental adaptability. Chaga can be used to provide extra nutrition in the form of vitamins, minerals and antioxidants as well as in connection with detoxes and cleanses.
Dosage
Mix 1 teaspoon of chaga powder into a drink, 1-2 times a day. Feel free to mix into a hot drink for better dissolution.
Vegetarian Friendly
The symbol Vegetarian Friendly indicates that the product's content is plant-based. The product is also suitable for vegans.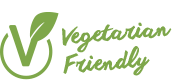 Brand
Product recommendations