Bild saknas
Glucosamine for mammals. - Glucosamine in powder form
- Nutrition for ligaments, tendons and cartilage
- Mix into animal feed
Product description
Contents
Product description
Pure powder with glucosamine sulphate
Healthwell Glucosamine Powder is a high-dose powder containing glucosamine from fermented corn, making it free from allergens. Glucosamine is a substance produced in the body that is involved in the formation of, among other things, cartilage and synovial fluid. Healthwell Glucosamine Powder is developed for the joint health of dogs, horses and other mammals. 100% glucosamine!
Glucosamine for mammals
Pure powder
From fermented corn
Nutrition for ligaments, tendons and cartilage
What is glucosamine?
Glucosamine, also called glucosamine sulphate, is found naturally in the body and is a body-specific substance that is formed in the body with the help of glucose. It is used in the body in the synthesis of several substances that are necessary for cartilage and synovial fluid to function normally. For mammals, well-functioning synovial fluid and cartilage is important for joint health. The articular cartilage makes it so that the joints do not rub against each other and the synovial fluid can be called a lubricant for the joints which nourishes the cartilage.
Glucosamine is a popular supplement for dogs and horses but also other mammals. It is common when the animals reach old age or in horses that compete at a high level and the joints are exposed to stress. This is to maintain healthy joint health and slow down osteoarthritis, for example.
Dosage
Healthwell Glucosamine Powder dosage is based on body weight. 1g glucosamine/kg body weight per day. The maximum dose is 5 g per day. The powder is easy to sprinkle on food, for example.
Vegetarian Friendly
The symbol Vegetarian Friendly indicates that the product's content is suitable for vegetarians and vegans.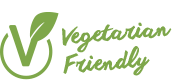 Brand
Product recommendations