Bild saknas
Extract of maitake. - High-dose fruiting body extract
- 30% polysaccharides
- Used in several studies
Popular
Popular
Popular
Product description
Nutritional content
Product description
Maitake extract in capsule
Healthwell Maitake is a high-dose fruit body extract from the mushroom maitake (Grifola frondosa), also known as hen-of-the-woods. Maitake has long been used as a so-called medicinal fungus in some parts of the world. This is due to the fungus' active substances, which include polysaccharides, antioxidants and vitamins. Healthwell Maitake has completely plant-based capsules.
Fruit body extract from maitake
30% polysaccharides
Well-used mushrooms in Eastern tradition
Plant-based capsules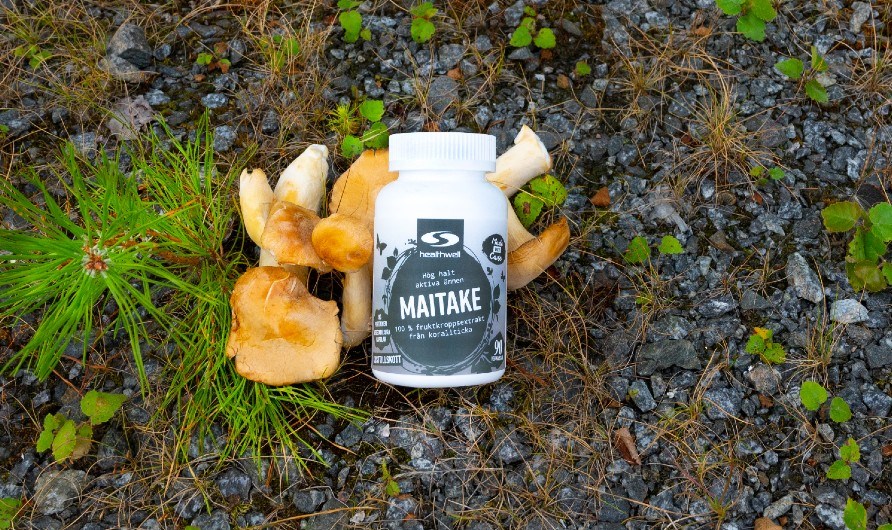 What is maitake?
Maitake (Grifola frondosa), also known as hen-of-the-woods, grows naturally on old, dying trees or dead trees like a coral. It grows like a cluster from a trunk, the caps unfold and become dark grey or brown in colour, the underside and base are white. The fungus is most common in Japan and North America, but can also be found in Europe. Today, maitake is grown indoors on shavings from various great trees under controlled conditions. In Japan, maitake is called the king of mushrooms due to its weight and size. The weight can amount to 20 kilos!
There have been studies on maitake where their properties have been investigated, among other things, for its invigorating effect, positive effects on the immune system and blood sugar control. However, further studies are needed to be able to draw any conclusions. However, maitake is naturally rich in minerals, vitamins, polysaccharides and substances with antioxidant properties.
Dosage
The mushroom maitake is available both as an extract and a powder and can be used as a supplement for periods of time or as part of a lifestyle. It is advantageous to divide the dose to several times during the day. Recommended dosage for Healthwell Maitake is 1 capsule 1-3 times daily.
Vegetarian Friendly
The symbol Vegetarian Friendly indicates that the product's content is suitable for vegetarians and vegans.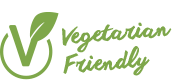 Brand
Product recommendations
Popular
Popular
Popular