Bild saknas
QURE Liposomal Resveratrol
Liposomal resveratrol- Lecithin encapsulated
- Liquid
- Extra high uptake
Hyaluronic Acid Plus
90 caps.
Super Resveratrol
60 caps.
Popular
Popular
Product description
Nutritional content
Product description
Liposomal resveratrol - high bioavailability
QURE Liposomal Resveratrol is a liquid resveratrol with an advanced liposomal technology that increases the absorbency of the supplement. Our liposomal resveratrol provides 100 mg of natural resveratrol from the plant Japanese Knotweed (Fallopia japonica) per serving, and the recommended dosage is 2.5 ml twice daily for the best effect.
Lecithin-protected resveratrol
Extra high absorption capacity
Natural antioxidant
100 mg per dose
Resveratrol with a high absorption capacity
QURE Liposomal Resveratrol is made using an advanced technology whereby liposomes are used to increase the bioavailability of nutrients. Liposomes are fat bubbles of lecithin (phospholipids), which encapsulate the substance and protects it. The uptake starts in the mucous membranes of the mouth. The substance can pass through the acidic environment of the stomach without being destroyed, and arrive protected to the intestines where it is further absorbed. Because our cell membranes are also made up of phospholipids, the liposomes can pass the cell walls more easily in a targeted way, and are transported to the cells where they are useful. Studies have shown that liposomal supplements have much better absorption capacity than traditional supplements.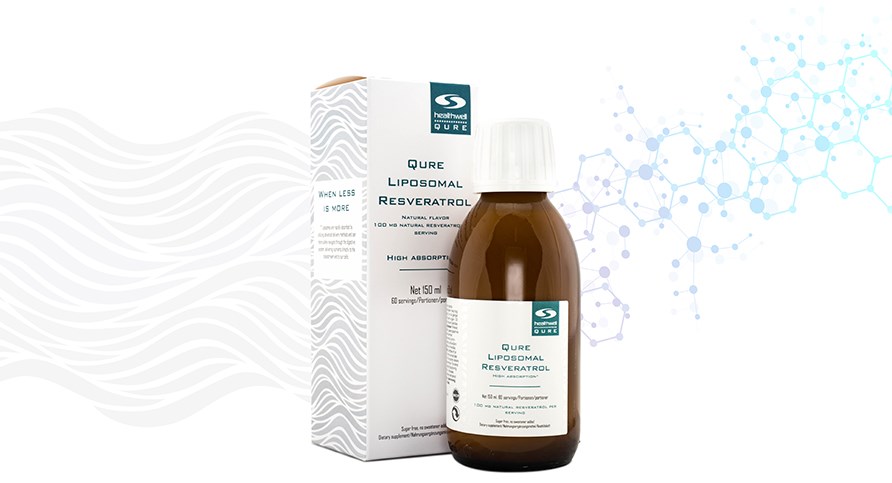 QURE Liposomal Resveratrol is a liquid resveratrol with an advanced liposomal technology.
Natural antioxidant
Resveratrol belongs to the group of plant polyphenols, which act as antioxidants in nature that protect the plants from attacks and damage. Resveratrol is abundant in grapes, mainly in the skin, where it protects against fungal infections. Antioxidants act as polar opposites to the free radicals that can be damaging to our health. This is one of the reasons why moderate amounts of wine are said to be healthy. This is also the reason for the expression "the French paradox", i.e. that the French generally had good cardiovascular health despite the relatively high amount of fat in the diet. Our resveratrol comes from the plant Japanese Knotweed, which is rich in these polyphenols and therefore a very good source of resveratrol.
Dosage and storage
Liposomal supplements are heat sensitive; opened packaging should therefore be stored in a refrigerator, and should be consumed within 2 months. For fastest absorption, place the supplement under the tongue and hold for 30 seconds and then swallow. You can also choose to swallow immediately or mix into a glass of water or juice.
Vegetarian Friendly
The symbol Vegetarian Friendly indicates that the product's content is suitable for vegetarians and vegans.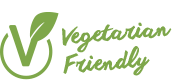 Brand
Product recommendations
Hyaluronic Acid Plus
90 caps.
Super Resveratrol
60 caps.
Popular
Popular