Bild saknas
Highly-dosed supplement with herbs. - Well-known herbs for balance
- With ashwagandha and L-theanine
- Contains vitamin B6
You have to select your country to purchase this product.
Hyaluronic Acid Plus
90 caps.
Product description
Nutritional content
Shipping & payment
Product description
For a balanced life
Healthwell's Qure Stressamin® is a highly-dosed dietary supplement with herbs. During stressful everyday life with work, studies, family and leisure, it is sometimes difficult to slow down and this has negative effects. Healthwell's Qure Stressamin® combines a number of well-known herbs such as lemon balm, ashwagandha and hops with vitamin B6 and L-theanine. Several of these herbs are popular in the Ayurvedic tradition, and vitamin B6 in turn is important for nerve function.
Contains well-known herbs such as ashwagandha and lemon balm
With vitamin B6 and L-theanine
Can be taken during the day or in the evening
Several full spectrum extracts
For unwinding and relaxing
Getting enough sleep and rest is not only important for feeling alert, but can also affect both our mood and the immune system. In other words, getting enough sleep is crucial to having an active everyday life.
Herbs and substances with a long tradition
Healthwell's Qure Stressamin® includes a number of well-known herbs with a long history. Hops and lemon balm are natural herbs that have been used in Europe for hundreds of years, while ashwagandha has been used in the Ayurvedic tradition to help the body deal with challenging situations.
L-theanine is an amino acid that is actively found in nature, including green tea. Theanine is a derivative of glutamine and has gained interest in recent years, as it has been noted that it helps the body's stimulation of neurotransmitters.
Finally, Healthwell's Qure Stressamin® also contains vitamin B6 and pyridoxine. This vitamin contributes to, for example, fighting fatigue and exhaustion, to a normal metabolism and to normal psychological function.
Vegetarian Friendly
The symbol Vegetarian Friendly indicates that the product's content is suitable for vegetarians and vegans.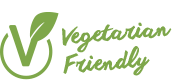 Brand
Other promotional products