Bild saknas
Extra high-dosed rhodiola rosea extract - For periods of stress
- Adaptogen
- Vegan
Hyaluronic Acid Plus
90 caps.
Popular
Popular
Product description
Nutritional content
Product description
Highly-dosed rhodiola rosea
Healthwell Rhodiola Rosea Premium contains an extra strong rhodiola rosea extract, as much as 300 mg of rhodiola rosea along with schisandra and ashwagandha. Rhodiola rosea has in recent years been the subject of several studies on its effect on mental performance and counteracting fatigue. Healthwell Rhodiola Rosea Premium also contains black pepper extract for even better bioavailability.
Extra strong rhodiola rosea extract
With schisandra and ashwagandha
For periods of stress
Mental performance
Vegan
Complex with adaptogens
Healthwell Rhodiola Rosea Premium contains a complex with adaptogens, including rhodiola rosea, schisandra and ashwagandha. An adaptogen helps the body adapt to various challenges, such as stress, temperature or exertion.
Rhodiola rosea has been the subject of several studies focusing on fatigue and depression, and is also known as rose root due to the fact that the plant has a lovely fragrance of roses. It has a long tradition as an herbal medicine for, among other things, fatigue, energy and increased well-being.
Schisandra has a high nutritional content and has been used for a long time for its interesting properties, not least during periods of stress. Schisandra is absorbed quickly in the body and is broken down slowly, which provides a positive effect. It has traditionally been used during periods of stress and fatigue thanks to its properties as an adaptogen.
Ashwagandha, also known as Indian ginseng, has traditionally been used in Ayurveda as one of the most popular and important herbs. It is generally considered to be strengthening and balancing. Ashwagandha is a popular herb to use during periods of stress or fatigue.
Dosage and side effects
Healthwell Rhodiola Rosea Premium is taken during periods of stress. Take 1 capsule up to 2 times daily. We recommend taking rhodiola rosea in the morning. Taking rhodiola rosea in the late afternoon or evening can affect your sleep, although most people do not experience any problems.
Vegetarian Friendly
The symbol Vegetarian Friendly indicates that the product's content is suitable for vegetarians and vegans.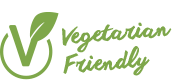 Brand
Product recommendations
Hyaluronic Acid Plus
90 caps.
Popular
Popular