Bild saknas
Highly concentrated star anise extract. - Traditional Chinese herb
- 500 mg per capsule
- Vegan
Popular
Popular
Popular
Product description
Nutritional content
Product description
Highly concentrated star anise extract
Healthwell Star Anise Extract is a dietary supplement containing a highly concentrated extract of Chinese star anise (Illicium verum) in flexible capsules. Star anise is a traditional Chinese herb that has long been used for its many interesting properties. Healthwell Star Anise Extract provides 500 mg of star anise extract per capsule with a dosage of 1-2 capsules daily. The supplement is completely plant-based and is suitable for both vegetarians and vegans!
Highly concentrated star anise extract
Illicium verum (Chinese star anise)
500 mg per capsule
Vegan friendly
What is star anise extract good for?
Star anise is the fruit of a small magnolia tree that grows naturally in certain parts of Asia. The trees are also grown in many other places, mainly to be able to take advantage of the fragrant, star-shaped fruits. Star anise has a thousand-year tradition of use in Chinese culture. In addition to being a popular culinary spice, star anise has long been used for various health conditions, mainly indigestion and for detoxifying purposes.
Star anise has a natural content of the interesting substance shikimic acid, or shikimate as it is also called. This occurs naturally in several plants such as pine needles and fennel, but it is mainly from star anise that it has been isolated and used in studies due to its very high concentration of the substance. Shikimic acid has also been included in several virus studies, with successful results (1).
Can star anise be toxic?
Star anise is available in several different varieties, some of which can be toxic. An example of such is the Japanese star anise (Illicium anisatum). However, the Chinese star anise (Illicium verum) that we use in this extract is a harmless variety that is completely safe to take as a dietary supplement.
Dosage
Healthwell Star Anise Extract has a recommended dosage of 1 capsule 1-2 times a day. Take about 15 minutes before a meal for best effect.
References:
Vegetarian Friendly
The symbol Vegetarian Friendly indicates that the product's content is plant-based. The product is also suitable for vegans.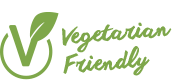 Brand
Product recommendations
Popular
Popular
Popular