Bild saknas
Highly-dosed supplement with herbs. - Well-known herbs for balance
- With ashwagandha and L-theanine
- Contains vitamin B6
Product description
Nutritional content
Product description
For a balanced life
Stressamin® Premium is a well-crafted composition of carefully selected plant-based substances, where we started from some of the most talked-about plant extracts in the world when it comes to peace and quiet. It contains a high quality extract of ashwagandha, balanced with hops extract, lemon balm and L-teanine. Stressamin® Premium is there for you every day or in hectic periods, specially developed for you with full speed in life!
NB! Qure Stressamine has become Stressamine® Premium. New look - same content!
In busy periods
Well-composed complex with high-quality and well-studied plant extracts
Ashwagandha, hops, lemon balm
Fortified with popular L-theanine and vitamin B6
Why is Stressamin® Premium good?
In the production of Stressamin® Premium, we have selected some of the most talked about substances that nature has to offer, in an interesting and effective combination. This includes ashwagandha, hops and lemon balm, all of which have been studied in a calming context. The popular amino acid L-theanine is included, which is widely used in similar products, as well as vitamin B6, which contributes to the normal functioning of the nervous system.
Ashwagandha (Withania somnifera) is a root also known as Indian ginseng, often used in Ayurveda. Ashwagandha is an adaptogenic plant, which means that the active substances in the root help the body to adapt to challenging situations where it is important to remain calm and focused. Ashwagandha has been studied for its many properties, including being included in studies for reduced stress, anxiety and better sleep quality (1,2). The extract included in Stressamin® Premium contains 5% whitanolides, which is one of the most active substances in the ashwagandha root. Two capsules contain 400 mg of ashwagandha extract.
Humble (Humulus lupulus) is a green herbaceous plant, well known in several fields. Among other things, hops are used in beer brewing, and according to tradition, hop cones are placed under the pillow to sleep well. Hops can also be brewed as herbal tea, perfect to enjoy for a moment of peace and quiet. Stressamin® Premium contains 400 mg of hop extract - we have chosen a full-spectrum extract in a ratio of 5:1. This means that the extract contains all parts of the plant's substances and one gram of extract corresponds to 5 grams of dried herb.
Lemon balm (Melissa officinalis) is a spice plant that has traditionally been used in evening tea. Lemon meliss is also called Hjärtansfröjd, which says a lot about its beneficial properties. Stressamin® Premium contains 300 mg of lemon balm, of which 5% is rosmarinic acid, which is one of the plant's most active extracts.
L-teanine occurs naturally in the leaves of the tea bush, and mostly in green tea - a real classic to unwind for a while Stressamin® Premium contains 200 mg per dose, which corresponds to the amount that many individual dietary supplements of L-theanine contain. L-theanine is a well-studied substance and has appeared in many studies regarding its effect on slowing down (3).
Vitamin B6 has many functions in the body, including contributing to the normal functioning of the nervous system. Stressamin® Premium contains 12 mg per dose.
What is stress?
Stress is natural and works as an energy mobilization in demanding situations. The reaction to stress is an ancient survival instinct when in stressful situations we had to flee from or fight against our enemy and in this way gained extra energy accumulation that could help us out of the situation. When we are stressed, the brain sends signals to the body via the sympathetic nervous system - the heart beats faster, we breathe more frequently and the muscles become tense. Stress hormones such as cortisol, adrenaline and norepinephrine are secreted and sent into the blood. Their task is to ensure that the body has sufficient resources for fight or flight.
This reaction remains in us even today, although the stressful situations look very different. While in the past it was about animals that would attack us, today it can be about time pressure, performance requirements and conflicts. We all get stressed sometimes and some stress can actually be positive. It is when stress takes over and we experience long-term stress with physical and mental problems that it develops into negative stress.
References:
1. Jaysing Salve, Sucheta Pate, Khokan Debnath, and Deepak Langade. 2019. Adaptogenic and Anxiolytic Effects of Ashwagandha Root Extract in Healthy Adults: A Double-blind, Randomized, Placebo-controlled Clinical Study. (Retrieved 2022-05-31).
2. K. Chandrasekhar, Jyoti Kapoor, and Sridhar Anishetty. 2012. A prospective, randomized, double-blind, placebo-controlled study of the safety and efficacy of a highly concentrated full-spectrum extract of Ashwagandha Root in reducing stress and anxiety in adults.(Retrieved 2022-05-31)
3. Wirginia Kukula-Koch, Dominik Szwajgier, Katarzyna Gawe?-B?ben, Marcelina Strz?pek-Gomó?ka, Kazimierz G?owniak, Henry O Meissner. 2021. Is Phytomelatonin Complex Better Than Synthetic Melatonin? The Assessment of the Antiradical and Anti-Inflammatory Properties. (Retrieved 2022-05-31)
Vegetarian Friendly
The symbol Vegetarian Friendly indicates that the product's content is suitable for vegetarians and vegans.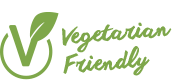 Brand
Product recommendations