Bild saknas
Pure glucosamine. - For joint health in mammals
- From fermented corn
- Vegan
Product description
Contents
Product description
Glucosamine in plant-based capsules
Healthwell Glucosamine Capsules are a plant-based supplement containing glucosamine sulfate extracted from the fermentation of corn. Glucosamine is found naturally in the bodies of mammals and is included in the formation of, among other things, synovial fluid and cartilage, which are important for good joint health. Healthwell Glucosamine Capsules contain 850 mg of glucosamine per capsule.
For mammalian joints and cartilage*
Glucosamine sulphate
From fermented corn
Plant-based
What is glucosamine?
Glucosamine is a body-specific substance that is formed from glucose in the body of mammals.* In the body, glucosamine is used in the synthesis of several substances needed for the joints and cartilage to function normally. Glucosamine promotes the formation of articular cartilage, which is the cartilage that prevents joints from rubbing against each other, and also counteracts the enzyme that breaks down the cartilage. The substance is also found in the synovial fluid that lubricates the joints and nourishes the cartilage.
Glucosamine supplements are therefore often used in order to maintain joint health and mobility in active animals, such as dogs, horses and other mammals.
Dosage
Healthwell Glucosamine capsules have a dosage of 1-3 capsules per day depending on the animal's body weight. Can be consumed with a meal.
Vegetarian Friendly
The symbol Vegetarian Friendly indicates that the product's content is suitable for vegetarians and vegans.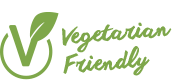 Brand
Product recommendations