Bild saknas
Magnesium in a highly effective form. - L-threonate
- High bioavailability
- 1000 mg per tablet
Hyaluronic Acid Plus
90 caps.
Trippel Magnesium
90 caps.
Popular
Popular
Product description
Nutritional content
Product description
Extra effective form of magnesium
Healthwell Magnesium L-threonate are vegetable tablets with the unique magnesium form magnesium L-threonate, also called magnesium threonate. Magnesium threonate is a very effective form of magnesium that has excellent bioavailability in the body. Healthwell Magnesium L-threonate gives you 1000 mg of magnesium threonate per tablet, and the recommended dosage is 1 tablet 1-3 times a day.
Magnesium with very high bioavailability
Biotin contributes to a normal psychological function
1000 mg per tablet
Vegan supplement
What is magnesium L-threonate good for?
Magnesium L-threonate is a beneficial compound consisting of magnesium along with threonic acid, a metabolite of vitamin C. Magnesium threonate is considered to have a superior bioavailability, which means that it is easily absorbed by the body where it is useful. Magnesium is important for, among other things, maintaining a normal psychological function, and magnesium in the form of magnesium threonate is especially talked about in connection with the brain's magnesium levels. This is because research suggests that the substance, unlike other types of magnesium, may have the ability to cross the blood-brain barrier and reach all the way into the cell membranes of the brain (1). Magnesium threonate can therefore be a very good form of magnesium to optimize the concentration of magnesium in the brain.
In addition to contributing to normal psychological function, magnesium also has several other important functions in the body. Among other things, it contributes to the normal function of the nervous system, to normal muscle function and to normal energy metabolism. It also contributes to the cell division process and to counteracting fatigue and exhaustion.
Dosage
1 tablet 1-3 times per day. As magnesium threonate can cause headaches in the beginning before the body has gotten used to the substance, we recommend starting with 1 tablet daily for the first week, and then gradually increase the dose to 3 tablets daily.
Vegetarian Friendly
The symbol Vegetarian Friendly indicates that the product's content is plant-based. The product is also suitable for vegans.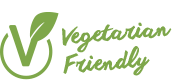 References:
1. Carlos Zarate, Ronald S. Duman, Guosong Liu, Simone Sartori, Jorge Quiroz, Harald Murck. 2013. New Paradigms for treatment-resistant depression. (Retrieved 2021-04-13)
Brand
Product recommendations
Hyaluronic Acid Plus
90 caps.
Trippel Magnesium
90 caps.
Popular
Popular
Other customers have bought