Bild saknas
Supplement with Q10. - Pure ubiquinone
- Antioxidant
- Included in energy metabolism
Popular
Popular
Popular
Product description
Nutritional content
Product description
Pure Q10 supplement
Healthwell Q10 is a qualitative dietary supplement with pure coenzyme Q10 (also called ubiquinone). The capsules are easy to swallow and 100% vegetable. MCT oil is added so that Q10 can be absorbed properly in the body, as the substance is fat-soluble. Q10 is found naturally in the body, mainly in the heart and brain. The substance acts as an antioxidant and plays an important role in the body's energy metabolism.
Contains 30 mg pure Q10
Natural antioxidant
Plant-based capsules
What is Q10?
Healthwell Q10 consists of Q10 which corresponds to the Q10 present in the body. The substance is a vitamin-like substance that is found naturally in our cells. It is a substance that the body itself can form and which is mainly produced in the liver. In the absence of Q10, a feeling of fatigue and lack of energy can occur. Q10 production decreases with age, and therefore Q10 is a popular dietary supplement. Q10 gained momentum as a dietary supplement during the 1990s and studies on its effect are done regularly to investigate what significance it has for our body. Q10 is a fat-soluble substance that is easy for the body to absorb and assimilate.
How does Q10 actually work?
Q10 is found in the organs that consume a lot of energy, such as the muscles. In all the body's cells there are mitochondria, where the cells' energy is produced. This is where Q10 plays an important role: converting energy from the food we eat into a type of chemical energy that is then used in muscle growth and other energy-intensive processes. Q10 has therefore been called the cells' own fuel. The heart is the organ with the highest proportion of Q10.
Q10 also acts as an important antioxidant, which means that it counteracts oxidative stress and free radicals that can contribute to the body's aging. Free radicals can be released in the body when we are exposed to a lot of stress, such as illness or hard work for a long period. To counteract this, antioxidants have an important role to play. In addition to acting as an antioxidant and contributing to the cells' energy consumption, Q10 also protects against oxidation of cholesterol in the body. This means that the harmful cholesterol is prevented from sticking to the vessel walls.
What foods contain Q10?
Q10 is found naturally in oily fish such as mackerel, sardines and herring. In addition, it is found in corn oil, rapeseed oil, entrails, walnuts, peanuts, sesame seeds and vegetables such as spinach, broccoli, sweet potatoes, carrots and cauliflower.
How much Q10 should I eat?
The recommended dosage of Healthwell Q10 is one capsule daily. Q10 is fat soluble and is therefore recommended to be taken with a meal. MCT oil is also added to the capsules to improve absorption capacity.
If you are taking other medicines, we recommend that you consult a doctor before taking Q10, as the substance may have a certain blood-thinning effect. Extremely high doses of Q10 can lead to mild side effects such as stomach pain or nausea. Follow our dosage suggestion to avoid possible side effects.
Vegetarian Friendly
The symbol Vegetarian Friendly indicates that the product's content is suitable for vegetarians and vegans.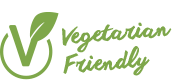 Brand
Product recommendations
Popular
Popular
Popular