Bild saknas
Liposomal vitamin B12. - Liquid B12
- 2000 micrograms per dose
- Very high absorption

Hyaluronic Acid Plus
90 caps.
Popular
Popular
Product description
Nutritional content
Product description
Liposomal B12 with an optimal uptake
QURE Liposomal B12 is one of our most advanced supplements, developed for a very high absorbency. QURE Liposomal B12 is a liquid vitamin with liposomes, which helps to transport the vitamin directly to the cells where it is needed. A little QURE Liposomal B12 goes a long way - 2 ml is enough for an intake of as much as 2000 micrograms of B12. Place under the tongue for best absorption.
Very high bioavailability
2000 micrograms B12 per dose
Vitamin B12 contributes to normal cell division and the formation of red blood cells
B12 helps reduce fatigue and exhaustion
What is liposomal vitamin B12?
QURE Liposomal B12 is made with an advanced technology where liposomes are used to increase the bioavailability of nutrients. Liposomes are fat bubbles of lecithin (phospholipids), which encapsulate the substance and protects it. The uptake starts in the mucous membranes of the mouth. The substance can pass through the acidic environment of the stomach without being destroyed, and arrive protected to the intestines where it is further absorbed. Because our cell membranes are also made up of phospholipids, the liposomes can pass the cell walls more easily in a targeted way, and are transported to the cells where they are useful. Studies have shown that liposomal supplements have much better absorption capacity than traditional supplements.
Vitamin B12 in the body
Vitamin B12 has many functions in the body, for example, it contributes to normal levels of cell division and production of red blood cells. B12 counteracts fatigue and exhaustion and contributes to a normal psychological function. Vitamin B12 is found mainly in animal foods, which is why it is often said that vegans need to review their intake of the vitamin.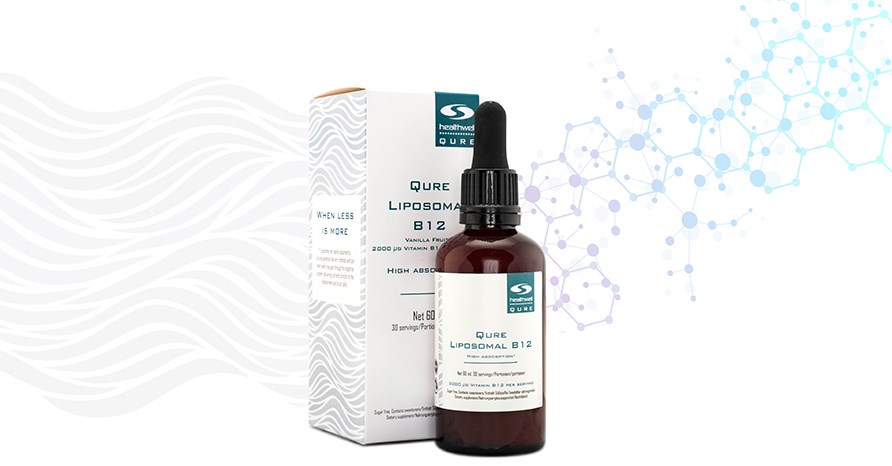 QURE Liposomal B12 gives you 2000 micrograms of vitamin B12 in an easily absorbed form.
Storage and dosing of QURE Liposomal B12
2 ml of QURE Liposomal B12 is recommended per day. You can choose to place the vitamin directly under the tongue and hold it there for 30 seconds before swallowing for optimal absorption. You can also choose to swallow immediately or mix into a glass of water or juice. Liposomal supplements are heat sensitive and should be stored in the refrigerator and consumed within a few weeks for best shelf life.
Vegetarian Friendly
The symbol Vegetarian Friendly indicates that the product's content is suitable for vegetarians and vegans.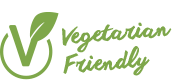 Brand
Product recommendations
Hyaluronic Acid Plus
90 caps.
Popular
Popular