Bild saknas
Supplements before sleep. - GABA, L-theanine & herbs
- Taken before bedtime
- Vegan
You have to select your country to purchase this product.
Hyaluronic Acid Plus
90 caps.
Product description
Nutritional content
Shipping & payment
Product description
Advanced supplement for sleep
QURE Night is an advanced dietary supplement that is specially developed for a good night's sleep. The supplement contains our Wellatomin® complex which consists of GABA, L-theanine and traditional herbs. It is also enhanced with vitamin B6 which helps reduce fatigue and exhaustion. Thanks to the natural content, QURE Night does not cause fatigue and drowsiness the following day as other products can do. The recommended dosage is 2 capsules daily, taken one hour before bedtime for the best effect.
Before sleeping
Advanced and high-dosed complex
Wellatomin® with GABA, L-theanine and herbs
Fortified with vitamin B6
Vegan
GABA is found naturally in the body
GABA stands for gamma-aminobutyric acid. The substance is found naturally in the body where it acts as an inhibitory neurotransmitter in the central nervous system. These neurotransmitters have the task of sending information from one cell to another. As GABA is an inhibitory substance, it slows down these signals somewhat, which helps to moderate and calm the activity between nerve cells. QURE Night gives you 500 mg of GABA per dose.
L-theanine affects neurotransmitters in the brain
Gamma-glutamylethylamide, or L-theanine as it is also called, is an amino acid found in the leaves of the tea bush. Although it is an amino acid, it does not build up proteins, but has other functions and effects in the body. L-theanine has been shown to affect the release of various neurotransmitters in the brain. Among others, research shows that the neurotransmitters dopamine and serotonin increase after ingestion of L-theanine. Dopamine is linked to the brain and the body's reward system. When we enjoy something, dopamine levels increase, which makes us feel calm and happy. It has also been seen that dopamine deficiency can be linked to depression and dysphoria. Serotonin is a neurotransmitter that affects mood, and is what controls our fear, anxiety, mood and our social behaviour. Serotonin helps us feel relaxed and calm. In depression, the levels of serotonin are often low, but whether this is a cause or consequence of depression is not yet known for sure. QURE Night contains 400 mg of L-theanine, which interacts with other substances in a beneficial way.
Traditional herbs
QURE Night also contains the herb complex Herbatonin® with three selected components; rice (Oryza sativa), alfalfa (Medicago sativa) and the algae chlorella vulgaris, which together contain interesting active substances.
Chlorella also contains iron, copper, magnesium, vitamins C, D and E, as well as healthy fatty acids such as omega-3. The fatty acids DHA and EPA found in omega-3 contribute to the brain's neurons functioning normally and are needed, among other things, for brain function.
Vitamin B6 helps reduce fatigue
QURE Night is fortified with vitamin B6 for the best effect. Vitamin B6 contributes to normal energy production, the reduction of fatigue and exhaustion and the normal functioning of the nervous system. It also contributes to normal psychological function because the vitamin is important for the formation of various neurotransmitters in the brain.
Vegetarian Friendly
The symbol Vegetarian Friendly indicates that the product's content is plant-based. The product is also suitable for vegans.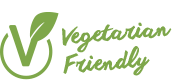 Brand