Bild saknas
Product description
Detailed info
Product description
Stainless steel water bottle
The Stainless steel bottle with screw top is a water bottle in stainless steel perfect for all occasions. The bottle has a large opening and rounded corners that make it easy to drink from, take with you and also easy to wash both by hand and in the dishwasher. The bottle's screw top has a silicone gasket which makes it tight and is made of polypropylene, a safe plastic that is completely free of BPA, phthalates and other environmental toxins. Use your stainless steel bottle for picnics, workouts or take to work. The design of the bottle fits most cup holders and you can hang the bottle on, for example, your bag as the cork has a practical loop.
100% recyclable
Holds 800 ml
Dishwasher safe
Keeps the drink cold for a long time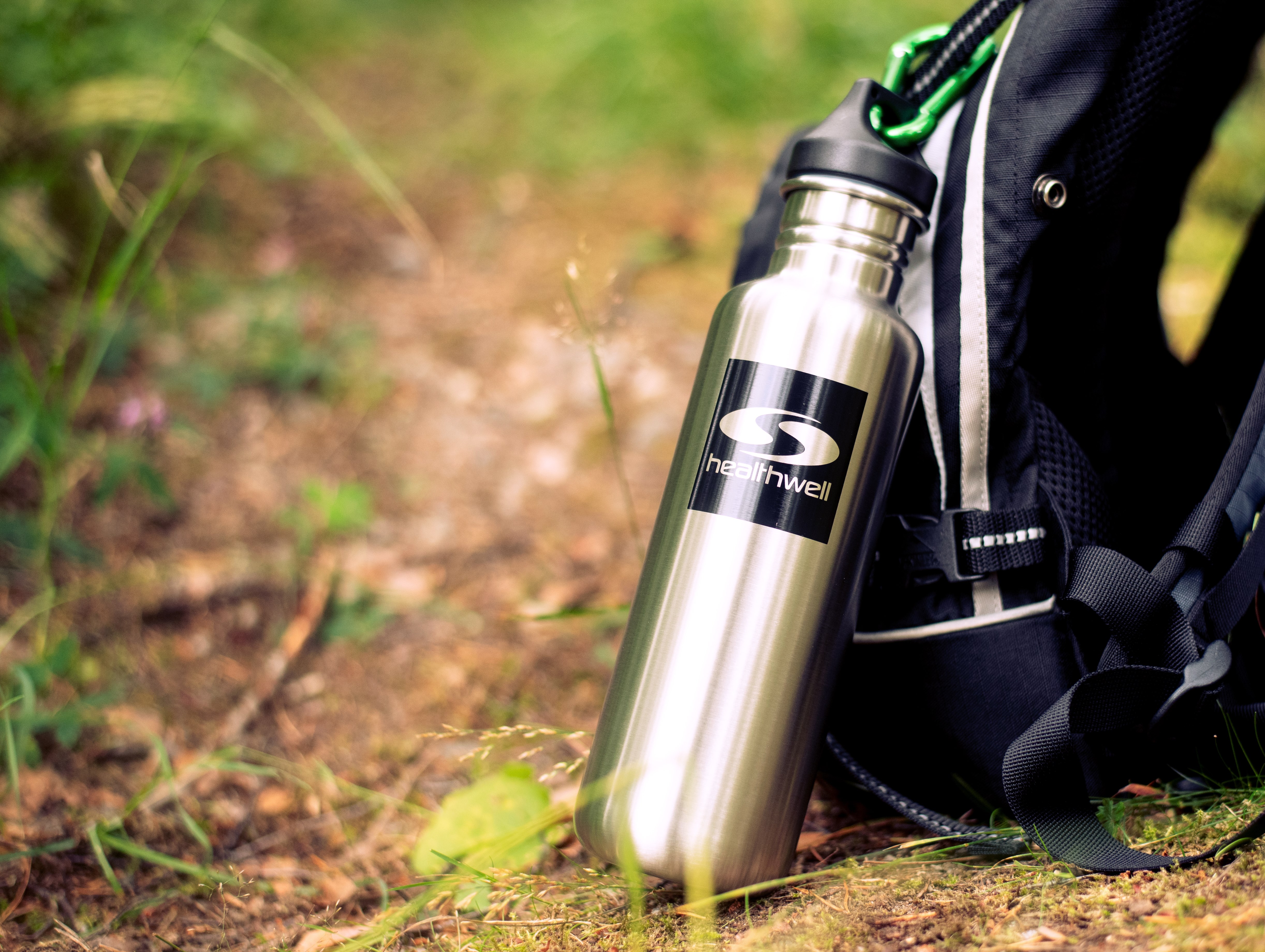 Why choose a stainless steel bottle?
Choosing a bottle in stainless steel is both durable and good for the environment. A steel bottle has a longer shelf life than a plastic bottle and if you take good care of it, it can last a lifetime as steel is durable. You can use a stainless steel bottle for many different drinks, which makes them very useful, and the drink stays fresh and cold longer than in, for example, a plastic bottle. In an ordinary plastic bottle, bacteria can easily form, while a steel bottle is easier to get clean and fresh. Healthwell Stainless Steel Bottle has a screw top that is free from BPA (Bisphenol A), which is a substance that has been shown to be endocrine disrupting in large amounts, but it is also free of phthalates and other environmental toxins. A big plus when you choose Stainless Steel Bottle is that it is also 100% recyclable!
Take care of your Healthwell Stainless Steel Bottle in the best way:
Clean the bottle in the dishwasher to make sure it is clean.
You can also clean the bottle by hand with soap and water.
If you use it for a smoothie or juice it leaves a residual scent - mix vinegar and water, let it soak in the bottle overnight and then rinse with water to get ride of the scent.
By cleaning the bottle properly, it will last longer!
Brand
Product recommendations