Bild saknas
High-dose and easy-to-swallow capsules. - Energy
- Mental performance
- Body care
Hyaluronic Acid Plus
90 caps.
Pantothenic Acid 1000
90 tabl.
Popular
Popular
Product description
Nutritional content
Product description
High-dose pantothenic acid
Healthwell B5 Pantothenic acid 1000 is an extra high-dose supplement with pantothenic acid (vitamin B5). Pantothenic acid has a number of important properties, among other things, it plays a significant role in the metabolism of all the body's cells, which means an important role in maintaining general health. Pantothenic acid is traditionally used for hair, skin and nails. Healthwell's pantothenic acid is high-dose and entirely vegetable.
Pantothenic acid (vitamin B5)
High dosage
Important role in metabolism
For normal mental performance
Plant-based capsules
How does pantothenic acid work in the body?
Pantothenic acid, which is also called vitamin B5, is a water-soluble vitamin that is important for the body's metabolism of carbohydrates and fats. It supports the body's metabolism and also our mental performance. Pantothenic acid works primarily with an enzyme called coenzyme A, often abbreviated CoA. It is coenzyme A that is important for the metabolism of fatty acids in the body and therefore the body's cells are dependent on the enzymes. Vitamin B5 allows coenzyme A to release energy from carbohydrates, protein and fat.
Does pantothenic acid help against acne?
It has not yet been established whether pantothenic acid helps with acne, but several studies have produced many interesting results. In a study conducted in China, high doses of vitamin B5 were found to reduce pores and thus reduce the appearance of fine lines. According to the theory behind it, the process that regulates fatty acids works better with the help of pantothenic acid. If the fatty acids transported out of the pores are reduced, the blackheads that often contribute to pimples are also reduced (1). However, this study is not enough to prove that pantothenic acid really works, but pantothenic acid is still a popular supplement among people suffering from severe acne.
Recommended daily intake of vitamin B5
At present, there are no direct guidelines for the amount of pantothenic acid that you should get per day, but the National Food Administration has set a recommendation of 5 mg. This is a minimum value so that you do not become deficient in the vitamin, but other dosages can be used therapeutically. Vitamin B5 is found naturally in many foods and especially in meat.
Side effects of pantothenic acid
Because vitamin B5 is a water-soluble vitamin, it cannot be stored in the body but all the excess disappears. There are also no known side effects of the vitamin.
Vegetarian Friendly
The symbol Vegetarian Friendly indicates that the product's content is plant-based. The product is also suitable for vegans.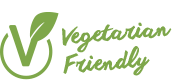 References
1.Leung L.1995.. Pantothenic acid deficiency as the pathogenesis of acne vulgaris.
Brand
Product recommendations
Hyaluronic Acid Plus
90 caps.
Pantothenic Acid 1000
90 tabl.
Popular
Popular