Bild saknas
L-choline bitrate and myo-inositol. - Easily absorbed forms
- Interact in the body
- Optimal dosage
Hyaluronic Acid Plus
90 caps.
Popular
Popular
Product description
Nutritional content
Product description
Choline and inositol in an optimal ratio
Healthwell Choline+Inositol contains a combination of easily-absorbed L-choline bitartrate and myo-inositol in plant-based tablets. Choline contributes to normal fat metabolism and normal liver function, and inositol interacts with choline in a beneficial way in the body. Healthwell Choline+Inositol contains an even distribution of choline and inositol with 250 mg per tablet, which is an optimal ratio between the substances.
Contributes to fat breakdown*
L-choline bitartrate and myo-inositol
Optimal dosage
Vegan supplement
What is choline good for?
*Choline is a water-soluble, B-vitamin-like substance that contributes to normal fat metabolism, normal homocysteine metabolism and to the maintenance of normal liver function in the body. It also contributes to the breakdown and uptake of vitamins A, D, E and K. The body can produce a certain amount of choline itself, but some needs to be added via diet or supplements.
Choline is found mainly in animal foods such as meat, fish, eggs and offal. Plant-based foods contain lower amounts of choline.
Choline and inositol interact in the body
In the body, choline interacts with inositol to form lecithin, making this a beneficial combination in a dietary supplement. Lecithin is a vitamin-like substance that enables fat to be transported to the place in the body where it is useful at the given time. In addition to transporting fat in the body, lecithin also helps to transport fat out of the body, which helps keep fat storage in the liver at a normal level. Studies have shown that too low levels of choline in the body can adversely affect the liver (1). Healthwell Choline+Inositol contains choline and inositol in the forms L-choline bitartrate and myo-inositol, which are forms with high bioavailability that the body can easily assimilate.
Dosage
The recommended dosage is 1-2 capsules per day.
Vegetarian Friendly
The symbol Vegetarian Friendly indicates that the product's content is plant-based. The product is also suitable for vegans.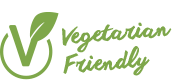 References:
1. European Food Safety Authority. 2011.Choline related health claims. EFSA Journal 2011;9(4)2056. (Retrieved 2021-06-24)
Brand
Product recommendations
Hyaluronic Acid Plus
90 caps.
Popular
Popular