Bild saknas
Detox capsules for the morning. - Plant and herbal complex
- During detox and cleansing
- Rich in antioxidants
Hyaluronic Acid Plus
90 caps.
Popular
Popular
Product description
Nutritional content
Product description
Detox capsules for the morning
Healthwell Detox Capsules Morning contains a proper and complex composition of plant and herbal extracts of the highest quality, perfect for a healthy detox. Detox Capsules Morning contains a carefully thought-out herbal blend in capsule form, including dandelion, green tea extract, Indian fig extract, and arctostaphylos uva-ursi. Take 2 capsules in the morning with 2 dl of water during your detox regimen.
Plant and herbal complex for detox
Zinc and vitamin C contribute to a functioning immune system
Contains turmeric and Indian fig
Green tea, dandelion, and turmeric
Added piperine for better absorption
Vegetable capsules
Vitamins and minerals for detox
In Morning Detox Capsules you will find carefully selected minerals and vitamins that contribute to important functions in the body as well as various antioxidants that protect against oxidative stress. The purpose of a detox is to reduce things that the body has to work hard to break down, such as caffeine, sugar and alcohol, and at the same time provide good nutrition that helps the body. The capsules therefore contain several herbal extracts that are usually popular in detox contexts, such as turmeric, grape seed extract and dandelion extract. They also provide nutritious content.
Here's what Detox Capsules Morning contain
Morning detox capsules from Healthwell contain extracts from herbs and plants as well as selected vitamins and minerals. An extract is more concentrated than, for example, an ordinary plant powder, which means that you get just as many nutrients but in a smaller volume.
These extracts are in the capsules:
Dandelion is a herb that is usually not particularly appreciated in the garden, but it's packed with useful nutrients that the body likes. In addition to the dandelion's high content of minerals and vitamin C, it also affects digestion. The dandelion also stimulates the production of bile, something that is required for the breakdown of fat in the body to function optimally.

Prickly pear extract is rich in vitamins, minerals and flavonoids and phenols that have antioxidant effects in the body. Prickly pear also has a high content of fibre and pectin.

Flour extract (Uva Ursi) contains abundant amounts of arbutin, which is currently used in a variety of beauty products. In addition, arbutin has been shown to have interesting properties in connection with cleanses.

Turmeric extract is rich in curcumin which gives turmeric its rich and intense yellow-orange colour. Turmeric is, among other things, popular in anti-inflammatory diets.

Green tea extract has high levels of the special type of catechins that have been shown to be extra beneficial in diets - EGCG. According to studies, EGCG has been shown to be able to influence and strengthen an enzyme in the body that affects the breakdown of fat tissue (1).

Grape seed extract contains flavonoids that have antioxidant properties and help protect the body from free radicals. Grape seed extract also has interesting properties in connection with detoxes and cleanses.

Magnesium is a mineral that plays a role in a variety of important functions in the body and over 300 enzymes are dependent on this mineral. Magnesium plays an important role in the body's neurological functions, for example muscle contraction and nerve impulses. It is also needed for our energy-carrying ATP to be able to release and create energy. Magnesium is also needed for the energy to be released to our muscles.

Zinc is a component in over 300 enzymes in the body and is, among other things, involved in metabolism and helps to keep protein and fat metabolism going in the body. Zinc also acts as an antioxidant and is therefore important for our immune system and protects our cells from free radicals.

Vitamin C is a water-soluble vitamin and acts as an antioxidant. This means that vitamin C protects our cells from oxidative stress, and also contributes to normally functioning hormone regulation and supports the uptake of various minerals.

Black pepper extract (piperine) is added to the supplement to improve the absorption of extracts, minerals and vitamins in the body.
Vegetarian Friendly
The symbol Vegetarian Friendly indicates that the product's content is plant-based. The product is also suitable for vegans.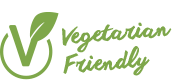 References
1. Shixian, Q, VanCrey, B et al. 2006. Green tea extract thermogenesis-induced weight loss by epigallocatechin gallate inhibition of catechol-O-methyltransferase.
Brand
Product recommendations
Hyaluronic Acid Plus
90 caps.
Popular
Popular