Bild saknas
Folic Acid + B6 + B12 + D
Folic acid with extra vitamins- Multi-tablet with B vitamins
- B12 and folic acid for blood formation
- Vegetarian-friendly
Hyaluronic Acid Plus
90 caps.
Popular
Popular
Product description
Nutritional content
Product description
Folic acid with extra vitamins
Healthwell Folic acid + B6 + B12 + D is a combined dietary supplement that contains a number of nutrients that are important for women of childbearing age. Folic acid contributes to the normal formation of cells and blood cells, and is recommended for all pregnant women as it is important for fetal development. The supplement is also enriched with vitamins B6, B12 and D3, all of which are important vitamins for maintaining a normal immune system. With Healthwell Folic Acid + B6 + B12 + D, you do not have to take separate capsules or tablets for each supplement, but still get the daily dose of them every day. The supplement does not contain any animal products and can thus also be eaten by those who are vegan.
Multi-supplement with folic acid and important vitamins
400 mcg folic acid per daily dose
B12 contributes to normal blood formation
Vitamin D3 from lichen
Vegan
Why do we need collagen?
Folic acid is a B vitamin that is needed for our bodies to form new cells and blood cells. The vitamin is present in much of the food we eat, but in very small amounts, so many people don't get enough of it through diet alone. Due to the important role of folic acid in cell formation, folic acid supplementation is therefore recommended for all pregnant women, and especially during the first period of pregnancy. Folic acid reduces the risk of spina bifida in the fetus during the first three months of pregnancy. It is also important to eat folic acid during the remaining months of pregnancy to contribute to the mother's blood formation. Healthwell Folic acid + B6 + B12 + D contains 400 mcg of folic acid per daily dose, which is the dose the National Food Administration recommends to pregnant women or women who plan to become pregnant within the next few months.
All B vitamins
In Healthwell's Folic Acid + B6 + B12 + D you will find - as the name suggests - both vitamins B6 and B12. Vitamin B12 is, together with folic acid, a vitamin that is involved in the formation of blood cells. But it also contributes to a normal nervous system and cell circulation. Vitamin B12 is found mainly in animal foods such as meat, dairy products and fish, and to some extent in vegetables. However, the form of B12 found in vegetables is an inactive form of the vitamin that the body cannot assimilate, so those who do not eat any or very little animal foods will probably need to supplement their diet with a supplement of vitamin B12.
Vitamin B6 is important for energy metabolism because it is needed when the body is to metabolize protein. It also plays a role in the function of the nerves, contributes to normal hormone regulation and to reduced fatigue. This vitamin is also found in abundance in animal foods, but it is also possible to get vitamin B6 via potatoes, cereals and legumes.
Vitamin D3 from vegan source
Vitamin D3, the sun's vitamin, we get from our diet and from the sun's UVB rays. But since the sun's rays are too weak during the winter months in Sweden, many people want to supplement their intake during the dark months to avoid feelings of fatigue and exhaustion. Vitamin D also plays a role in regulating the calcium balance in teeth and bones. Even people who don't spend much time outdoors or who follow a completely vegetarian diet may need a supplement of vitamin D3. Healthwell's Folic Acid + B6 + B12 + D, vitamin D comes from lichen.
Vegetarian Friendly
The symbol Vegetarian Friendly indicates that the product's content is plant-based. The product is also suitable for vegans.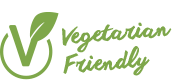 Brand
Product recommendations
Hyaluronic Acid Plus
90 caps.
Popular
Popular