Bild saknas
Cold pressed almond oil. - Organic
- Moisturising & caring
- For the whole body
Product description
Contents
Product description
Organic and cold-pressed almond oil
Nourish dry skin, brittle hair, or chapped hands with PURE Almond Oil ECO. This nourishing oil has long been used in various types of skin and haircare, thanks to its rich content of unsaturated fatty acids and vitamins. The almond oil from PURE is completely organic, gently pressed from the finest sweet almonds grown in Spain. Through the gentle cold pressing, the oil retains all its beneficial properties, making it extremely effective and high quality. The oil rehydrates dry skin areas and is also suitable as a massage oil, either by itself or along with various essential oils, such as lavender and peppermint.
Almond oil from Spanish almonds
Organic
Extremely rehydrating and nourishing
For dry skin areas
Excellent massage oil
PURE Almond Oil ECO is one of the highest quality almond oils on the market, thanks to our very careful selection of raw ingredients and packaging materials. In addition, the oil is free from water and other additives that otherwise lower the oil's quality and value. When you buy PURE Almond Oil ECO, you simply get the very best!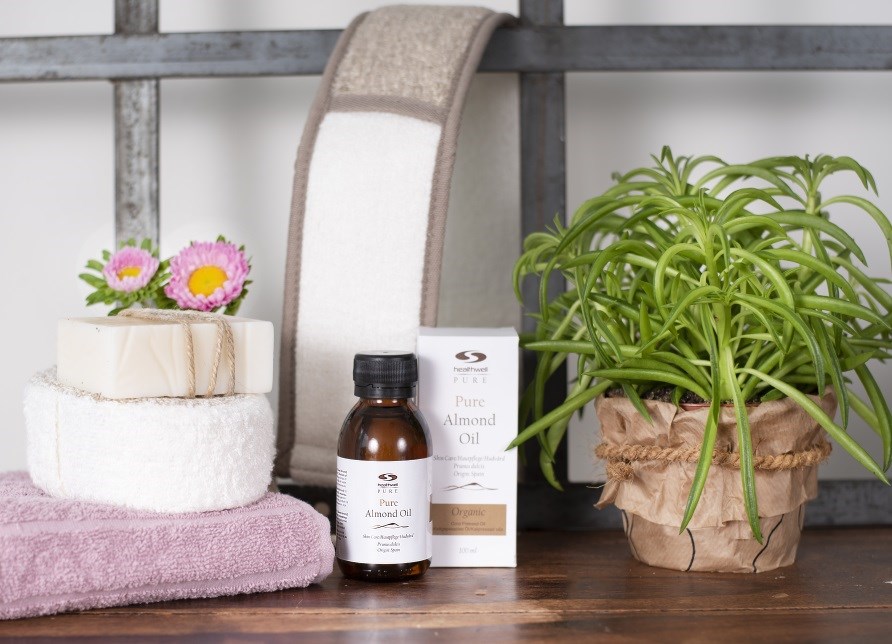 Almond oil on the face
PURE Almond Oil ECO is excellent to use on your face, both when you feel extra dry in some areas and as an ingredient in your facial cream. Mix a few drops into your night cream or mix your own facial oil with other base oils and essential oils. This way, you get an oil that is optimal for your particular skin. The oil is also very popular to use under the eyes to soften and tone the thin and sensitive skin. It is mainly vitamin E and unsaturated fatty acids that have a nourishing effect on your skin, leaving it wonderfully soft, rehydrated, and supple.
Because oil dissolves oil, almond oil can be used as a gentle cleanser and makeup remover. Massage the oil into moist skin and wipe off using cotton pads or a towel before rinsing your face. As a bonus, your skin gets to benefit from the nourishing fatty acids during cleansing!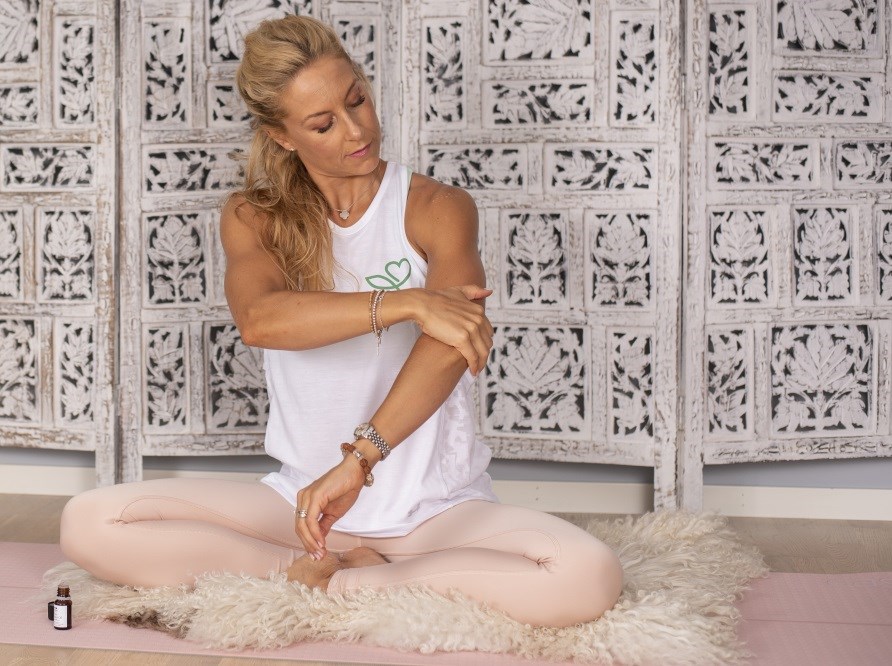 Of course, you can also use PURE Almond Oil ECO on the rest of your body to give it a proper moisture boost. Mix the oil with flake salt or coffee grounds for a natural body scrub, or massage it into dry hair ends to avoid flyaway hair with frizzy ends. The oil is also good for dry cuticles that need a little extra love. In other words, it's no wonder why almond oil shows up as a component in many DIY projects, as it can be used by people of all ages, on all parts of your body.
Brand
Product recommendations