Bild saknas
Natural skin care for dry skin. - Organic shea
- Cold pressed shea
- Without additives
Product description
Contents
Product description
Organic shea butter
Healthwell PURE Shea Butter ECO is a 100% natural shea butter (Butyrospermum Parkii Butter) without additives. This shea butter is organic and cold pressed from shea nuts from Africa. Shea is excellent for dry skin on the face and body, as well as hair oil.
Organic and cold-pressed shea butter
100% natural without additives
Excellent for dry skin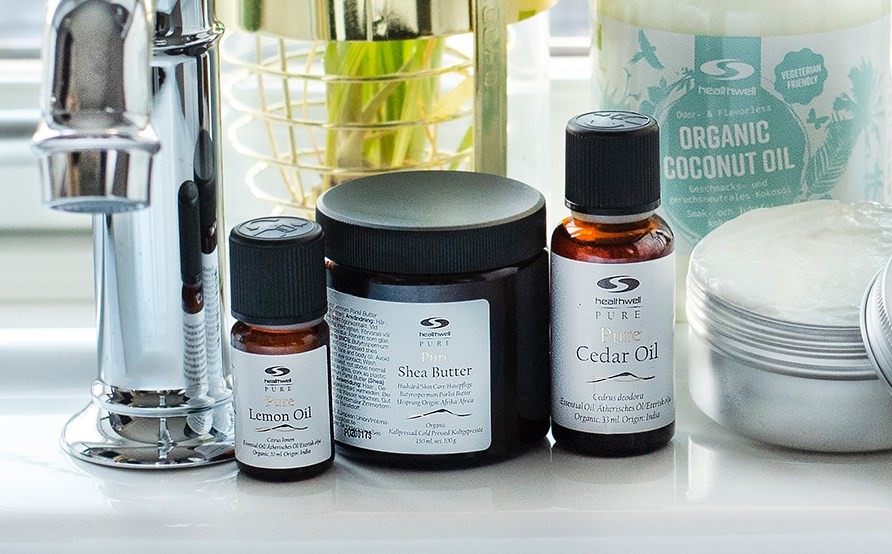 PURE Shea Butter ECO is excellent in homemade skin care products - or just as it is!
Natural shea butter
Shea butter comes from shea nuts that grow naturally in Africa. Healthwell PURE Shea Butter ECO comes from shea nuts that have grown under organic forms and which have then been cold pressed so that all nutrients and properties are preserved in the best way. Nothing has been added to the product - it is completely pure and natural without additives.
Shea is a solid fat with a white/yellowish colour, which is easy to use without the skin becoming sticky and oily. Shea is rich in saturated fatty acids and omega-9, and has a high content of vitamins A and E that act as antioxidants. Shea is not least suitable for dry areas on the skin, both on the body and on the face, as well as in the hair and scalp. In addition, you can also eat shea butter. In Africa it has long been used in cooking.
It's good to know that shea butter becomes liquid at temperatures above 35 degrees, which can be an advantage if you want to try mixing it with other oil to make your own body butter. Shea butter has a good shelf life if stored properly.
Tip! Mix PURE Shea Butter ECO with any essential oil for a wonderful scent for your body butter. 2 drops of essential oil is enough for 1 tablespoon of shea butter.
Brand