Bild saknas
Q10 with vitamin E and selenium. - 100 mg Q10 per capsule
- Found in the heart and brain
- Plant-based capsules
Product description
Nutritional content
Product description
Q10 with vitamin E and selenium
Healthwell Q10 100 Plus is a plant-based supplement with 100 mg of Q10 per capsule. Q10, or ubiquinone as it is also called, is a substance that occurs naturally in the body. It is mainly found in the heart and brain where it acts as an antioxidant that protects the cells. The substance also plays an important role in the body's energy production. Healthwell Q10 Plus is also enriched with vitamin E and selenium - two powerful antioxidants that protect our cells from oxidative stress. The dosage is 1 capsule daily with a meal.
Coenzyme Q10
100 mg per capsule
Found naturally in the heart and brain
With the antioxidants vitamin E and selenium
Vegan friendly
What does Q10 do in the body?
Coenzyme Q10 (ubiquinone) is a substance that naturally occurs in the body and is found in large parts of the cells around the body's vital organs, such as the heart and brain. There, it acts as a powerful antioxidant that protects cells from oxidative stress caused by free radicals. It is also involved in converting energy from the food we eat into energy that the cells can use as fuel. Lack of Q10 can therefore make us feel tired and powerless.
We can produce Q10 in our bodies ourselves, but as we get older, production decreases. One study (1) found that Q10 levels in the heart tissue were at their highest in a person's 20s, and then decreased with age. By the age of 60, levels had fallen by as much as 50%. A dietary supplement of Q10 can therefore be a good complement to the diet for those who want to maintain their levels of the substance. Learn more about Q10 in our article All about Q10.
Fortified with vitamin E and selenium
Healthwell Q10 Plus is also fortified with the antioxidants vitamin E and the mineral selenium. The presence of selenium is required for the cells to be able to assimilate Q10, as it is involved in the process of converting Q10 into active form in the body. This makes these two substances effective together. Selenium is also a mineral that many of us find difficult to ingest in a sufficient amount, as the agricultural soil that was previously our main source of selenium is now depleted of selenium.
Both vitamin E and selenium help protect our cells from free radicals and oxidative stress. Oxidative stress is a breakdown process of the cells that can increase when we, for example, feel very stressed, smoke, sunbathe or eat highly processed food. Selenium is also important for the normal function of the immune system and also contributes to the quality of skin, hair and nails. Selenium and vitamin E also act as synergists and interact in the body.
Vegetarian Friendly
The symbol Vegetarian Friendly indicates that the product's content is plant-based. The product is also suitable for vegans.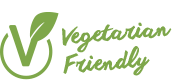 Brand
Product recommendations