Bild saknas
Turmeric with black pepper extract.- Natural turmeric extract
- Organic turmeric powder
- Ultra-dose
Hyaluronic Acid Plus
90 caps.
Popular
Popular
Product description
Nutritional content
Product description
High-dose turmeric
Turmeric Premium from Healthwell is an ultra-concentrated dietary supplement with natural turmeric from extract and organic powder. Turmeric is often associated with a healthy lifestyle. Turmeric is naturally rich in curcumin, which is the interesting substance in these contexts. Healthwell Turmeric Premium contains 800 milligrams of turmeric per capsule and is fortified with black pepper extract (Piper nigrum) for better absorption. The Turmeric Premium capsules are easy to swallow and vegetable-based and can thus be taken both by those with difficulty swallowing capsules and by vegetarians.
Natural turmeric extract and organic turmeric powder
Extra high-dose, 800 mg per dose
High curcumin content
Fortified with black pepper extract
Easy-to-swallow vegetable capsules
What is turmeric?
Turmeric comes from the same plant family as ginger, and it's the root of the turmeric that is ground down to make the characteristically colourful powder we're used to seeing. Turmeric, especially curcumin, has long been noted for its healthy and antioxidant properties.
Turmeric Premium from Healthwell comes from a mixture of extracts and powders, which provides the best of both worlds. The natural turmeric extract contributes to a cleaner dose of curcumin which, together with the black pepper extract, contributes to better absorption. Turmeric powder is organic and all the natural nutrients are preserved. Take 1-2 of the plant-based turmeric capsules daily with a meal to take advantage of the properties of turmeric.
Side effects of turmeric
For those who have a sensitive stomach, it may be a good idea to avoid adding too much turmeric to the food, as the sour turmeric can lead to mild stomach problems. Therefore, remember to adapt the seasoning based on yourself and how sensitive you are. The dosage of 1-2 capsules of Turmeric Premium is adjusted so as not to cause any side effects.
Vegetarian Friendly
The symbol Vegetarian Friendly indicates that the product's content is suitable for vegetarians and vegans.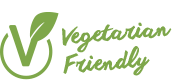 Brand
Product recommendations
Hyaluronic Acid Plus
90 caps.
Popular
Popular