Bild saknas
All the important B vitamins in one capsule. - 50 mg
- For active and stressed people
- Metabolism
Hyaluronic Acid Plus
90 caps.
Vitamin B Complex
90 caps.
Popular
Methyl B6, B12, Folate
60 caps.
Popular
Product description
Nutritional content
Product description
High-dose supplementation of b-vitamins
Healthwell Vitamin B-Complex 50 is a supplement that contains all important B vitamins. B vitamins are water soluble and cannot be stored in the body but must be supplied continuously. They have several functions in the body, including metabolism. When you are stressed or physically active, vitamins are consumed to a greater extent and thus the need increases.
Complex with B vitamins
B12 contributes to normal blood formation
Pantothenic acid contributes to mental performance
Vitamin B7 contributes to even blue sugar levels
Plant-based and easily digestible
What is a vitamin B complex?
With a vitamin B complex, you can easily get all the important B vitamins. It is suitable for those who want to ensure their daily intake. Even vegetarians and those who want to increase their mental performance can with advantage choose a supplement with B vitamins.
B vitamins work, among other things, for a normal metabolism of carbohydrates, fats and proteins in our body. In addition, they support the production of red blood cells and are important for the nervous system to function normally.
What vitamins are included in Healthwell Vitamin B Complex 50?
In Healthwell Vitamin B-Complex 50 you will find the following B vitamins, among others:
Tiamine (vitamin B1): A vitamin used when the body metabolises carbohydrates and protein.
Riboflavin (vitamin B2): Contributes to the breakdown of fat, protein and carbohydrates.
Niacin (vitamin B3): An aid to the body's metabolism of fat, protein and carbohydrates.
Pyridoxine (vitamin B6): Supports protein metabolism and contributes to the normal function of the nerves.
Folic acid (vitamin B9): Essential for metabolism and the formation of red blood cells. Recommended for pregnant women in order for the fetus to develop normally.
Cobalamin (vitamin B12): Is important for the cells' metabolism and the formation of blood cells.
Pantothenic acid (vitamin B5): Needed for the metabolism of fats and carbohydrates.
Biotin (vitamin B7): A vitamin that is important for fatty acid metabolism.
The supplement also contains choline, inositol and PABA (paraaminobenzoic acid).
What is vitamin B deficiency?
The various B vitamins are found in many of our foods. For those of you who are healthy and eat a varied diet, it is unusual to have a B-vitamin deficiency. However, older people, vegetarians, vegans or people who do not eat a varied diet may be deficient in B vitamins. Common symptoms are poor appetite, fatigue, skin problems and anemia.
Important! The product contains niacin (vitamin B3), which can cause redness of the skin. This is due to a temporary dilation of the superficial blood vessels and is sometimes referred to as niacin flush. A slight itching sensation may also occur. Niacin flush may be experienced as unpleasant, but is not normally harmful to healthy people.
Vegetarian Friendly
The symbol Vegetarian Friendly indicates that the product's content is suitable for vegetarians and vegans.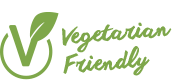 Brand
Product recommendations
Hyaluronic Acid Plus
90 caps.
Vitamin B Complex
90 caps.
Popular
Methyl B6, B12, Folate
60 caps.
Popular