Bild saknas
Riboflavin capsules.- 100 mg per serving
- Contributes to metabolism
- Contributes to energy production
Hyaluronic Acid Plus
90 caps.
Popular
Popular
Product description
Nutritional content
Product description
Vegan riboflavin in capsules
Vitamin B2 100 from Healthwell are vegetable capsules with the B vitamin riboflavin, a water-soluble substance with many important bodily functions. The vitamin contributes to, for example, the metabolism, to maintaining normal mucous membranes and to the formation of polyunsaturated fatty acids. Vitamin B2 is found in larger amounts in milk, eggs, spinach, whole grain products and in meat and offal, but many other foods also contain smaller amounts of riboflavin. Healthwell's Vitamin B2 100 contains 100 mg of riboflavin per daily dose, which is significantly more than in most vitamin B complexes and multivitamins. Healthwell's Vitamin B2 100 is therefore excellent if you want to ensure a higher intake of this B vitamin.
100 mg riboflavin per serving
Contributes to energy production
For a normally functioning metabolism
To maintain normal mucous membranes
Water soluble
Found naturally in milk, meat and legumes
Vitamin B2 for vegans
Anyone who does not intake riboflavin from milk, meat and other animal sources can review their intake of legumes, leafy vegetables and whole grains, as the substance is also present in these. Some vegetable drinks such as oatmeal and rice milk are fortified with vitamin B2, but this does not apply to organic varieties. The content of Healthwell's Vitamin B2 100 is herbal and also suitable for vegans. In other words, those who are vegetarian or vegan can ensure their intake of riboflavin through these capsules.
The European Food Safety Authority, EFSA, has identified a link between riboflavin and:
a normally functioning vision
maintained quality of skin and mucous membranes
normal uptake of iron
What is riboflavin?
Vitamin B2, or riboflavin, was discovered in and initially extracted from milk. The substance is found in many animal foods, especially in eggs, meat and offal. Its most talked about task is to contribute to the metabolism by being part of the two coenzymes flavin mononucleotide (FMN) and flavin adenine dinucleotide (FAD), which help break down glucose in food. When glucose is broken down, it can be used as energy that acts as fuel for both body and brain. Therefore, vitamin B2 is also considered an important component for normal energy production. Riboflavin and the coenzymes it produces break down carbohydrates, fats and proteins.
Vegetarian Friendly
The symbol Vegetarian Friendly indicates that the product's content is plant-based. The product is also suitable for vegans.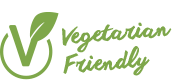 Brand
Product recommendations
Hyaluronic Acid Plus
90 caps.
Popular
Popular