Bild saknas
Vitamin B6 in plant-based capsules. - 25 mg per serving
- Contributes to energy metabolism - Vegan friendly
Hyaluronic Acid Plus
90 caps.
Popular
Popular
Product description
Nutritional content
Product description
Vitamin B6 for energy metabolism
Healthwell Vitamin B6 is a plant-based supplement with 25 milligrams of easily absorbed vitamin B6 per dose. Vitamin B6 is also called pyridoxine and is a water-soluble vitamin with many important functions. Among other things, it plays a role in normal energy metabolism and hormone regulation and helps to counteract fatigue and exhaustion. Use Healthwell Vitamin B6 as a supplement to a healthy diet. The recommended dosage is 1 capsule a day with meals.
Vitamin B6 in capsules
Easily absorbed form
Counteracts fatigue and exhaustion*
Contributes to hormone regulation*
Biotin contributes to normal psychological function*
Vegan friendly
What does vitamin B6 do in the body?
Vitamin B6, or pyridoxine as it is also called, is an important vitamin that participates in several of the body's processes. It is necessary for both protein metabolism and the normal function of the nerves. *Vitamin B also plays a significant role in hormone regulation and ensures that the balance between hormones is maintained. Like other B vitamins, vitamin B6 also helps to counteract fatigue and exhaustion and to maintain a normal psychological function.
Where is vitamin B6 found naturally?
Vitamin B6 is found naturally in animal products such as meat, eggs and dairy products, as well as in potatoes and cereals. Vitamin B6 is water-soluble and can not be stored significantly in the body, which makes it important to get it through the diet.
Tip! Do you want an extra high-dose supplement of vitamin B6? Then check out Vitamin B6 100.
Lack of vitamin B6
Vitamin B6 needs to be ingested through the diet, and those who eat an unbalanced and deficient diet can benefit from an extra intake of vitamin B6. A low level of B6 in the body can, among other things, manifest itself as fatigue and skin irritation.
Can you overdose on vitamin B6?
Because the body does not store vitamin B6, it is difficult to absorb too much vitamin B6 and side effects are therefore rare and only occur at very high doses. By following the dosage recommendation and not combining it with other supplements that contain high amounts of vitamin B6, there is no risk of overdose.
Vegetarian Friendly
The symbol Vegetarian Friendly indicates that the product's content is suitable for vegetarians and vegans.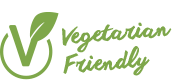 Brand
Product recommendations
Hyaluronic Acid Plus
90 caps.
Popular
Popular