Bild saknas
Vitamin D3 and K2. - Beneficial combination
- For normal bones
- Completely vegan
Hyaluronic Acid Plus
90 caps.
Popular
Popular
Product description
Nutritional content
Product description
Supplement with vegan vitamin D3 and K2
Healthwell Vitamin D3-+K2 Vegan is a well-balanced, vegan supplement with vitamin D and vitamin K. Combining these vitamins is beneficial as they work together and help the body maintain a normal bone structure. Vitamin D also contributes to the normal functioning of the muscles and the immune system, while vitamin K is important for blood coagulation.
Beneficial combination of vitamins D and K
Completely vegan supplement with vegetable capsules
For normal bones
Vitamin D for the immune system and normal muscle function
Vitamin K for normal blood clotting
What is vitamin D good for?
Vitamin D helps the body absorb and use the mineral calcium, which is an important mineral for bone structure. In addition, vitamin D contributes to a normal immune system and normal muscle function. The vitamin is mainly formed when the sun's UVB rays reach the cholesterol found in the skin. It is then stored in the body, but only lasts for a few months. Therefore, especially in northern latitudes, it is easy to get too little of the important vitamin. As a vegan, it is also extra difficult to get vitamin D through the diet, as it is mainly found in dairy products and fatty fish. Many times vitamin D supplements also come from sheep's wool fat. In Healthwell Vitamin D3+K2 Vegan, the vitamin D instead comes from lichen, which is a completely vegan source.
What is vitamin K good for?
The K in vitamin K stands for coagulation, as vitamin K contributes to the blood's ability to clot. Vitamin K is also important for a normal bone structure and bone density. The vitamin is available in two different forms, K1 and K2. K1 (phylloquinone) is found in vegetable sources such as green leafy vegetables, while K2 (menaquinone) is mainly found in animal sources such as liver and eggs. A small amount of vitamin K2 can also be formed in the intestinal flora. Vitamin K2 can be difficult for vegans to get through food. In Healthwell Vitamin D3+K2 Vegan, the vitamin K2 is completely vegan.
Beneficial combination of vitamins D and K
Vitamin D and K work together in the body and contribute together with the mineral calcium to a normal bone structure. Vitamin D helps calcium to be absorbed by the body, while vitamin K ensures that the calcium is used properly. Vitamin K activates proteins and helps them bind to calcium, which means that the mineral is "sluiced" where it needs to go. In order for the calcium to end up in the right place in the body, and not stored in the wrong places, it is therefore important to get vitamin K. It is especially important when you eat vitamin D, as vitamin D helps with calcium absorption.
Both vitamins D and K are fat soluble. This means that both need fat to be absorbed into the body. Therefore, for the best effect, you should take Vitamin D3+K2 Vegan in connection with a meal. In addition, it may be an idea to take it together with calcium-rich foods as vitamin D helps calcium absorption.
Are there any side effects of vitamin D and K?
It is difficult to overdose on vitamin D via food. However, too much vitamin D is toxic and can lead to high calcium levels, which in turn can lead to calcium retention in the kidneys. However, this is one of the advantages of combining vitamin D with vitamin K, as the vitamin K helps bring the calcium to the bones so that the levels in the blood do not become too high.
Regarding vitamin K, there is nothing to indicate that a high intake of the vitamin from the diet could have a negative effect on health. However, vitamin K should not be combined with blood thinners, unless a doctor has prescribed otherwise. This is because vitamin K promotes the clotting ability of the blood, and thus can impair the effect of the blood thinner. We recommend that you follow our dosage suggestion to avoid possible side effects.
Vegetarian Friendly
The symbol Vegetarian Friendly indicates that the product's content is suitable for vegetarians and vegans.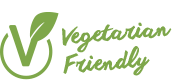 Brand
Product recommendations
Hyaluronic Acid Plus
90 caps.
Popular
Popular