Bild saknas
For normal bone structure. - Calcium absorption
- Calcium utilisation
- Blood coagulation
Hyaluronic Acid Plus
90 caps.
Popular
Popular
Product description
Nutritional content
Product description
Supplement with 200 mcg vitamin K
Vitamin K2 200 is a vegetable supplement that contains 200 micrograms of vitamin K2 per dose. Vitamin K comes in the form of menaquinone-7, ie the kind of vitamin K that we get in us naturally through the diet. Vitamin K works for a normal blood coagulation and a normal bone structure. Healthwell Vitamin K2 200 can be used as a daily supplement for those who want to ensure the intake of vitamin K.
Menakinon-7
Vegetable supplement
Vitamin K contributes to normal blood clotting
Vitamin D contributes to a normal bone structure.
What is vitamin K2 good for?
Vitamin K contributes to the blood's ability to coagulate. Vitamin K also interacts with calcium and vitamin D in the body by contributing to the maintenance of a normal bone structure and bone density. It is calcium that maintains bone structure, while vitamin D helps in the absorption of calcium from the diet and vitamin K helps regulate how calcium is used in the body
Vitamin K is found naturally in green leafy vegetables, eggs and liver, and can also be produced to some extent in our intestinal flora. Vitamin K is found in various forms where K1 (phylloquinone) is mainly found in vegetable sources while K2 (menaquinone) is found in animal sources. Healthwell Vitamin K2 200 contains a vegan form of menaquinone-7, which corresponds to the natural vitamin K2 present in food.
What are the side effects of vitamin K?
According to the National Food Administration, there is no evidence that a high intake of vitamin K from food would have negative effects. However, we recommend that you follow our dosage suggestion to avoid possible side effects. Good to know is not to combine vitamin K2 supplements in conjunction with blood thinners, unless your doctor has prescribed otherwise. This is because vitamin K2 promotes the blood's ability to coagulate and can therefore impair the effect of blood thinners.
Vegetarian Friendly
The symbol Vegetarian Friendly indicates that the product's content is suitable for vegetarians and vegans.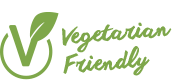 Brand
Product recommendations
Hyaluronic Acid Plus
90 caps.
Popular
Popular