Bild saknas
Important mineral for hair, skin and nails. - Antioxidant
- Normal hormone levels
- Easily absorbable form
Hyaluronic Acid Plus
90 caps.
Popular
Popular
Product description
Nutritional content
Product description
organic Zinc
Healthwell Zinc is a plant-based supplement with 20 milligrams of zinc per dose. Zinc can be found in all cells but has a particularly high concentration in the eyes, skin, hair, nails, brain, liver and kidneys. It is a vital mineral that has a central importance for a normal metabolism and a normally functioning immune system. The zinc in this product is chelated, which means it is bound to an amino acid. This means that absorption is much higher than with more other forms of minerals.
Contributes to the normal functioning of the immune system
Important for a normal metabolism
Biotin helps maintain normal hair and skin
Extra easily absorbable form of zinc in the form of zinc aspartate
Vegetable supplement
What is zinc?
The mineral zinc has many functions in the body, including acting as an antioxidant that helps to counteract oxidative stress, a process that breaks down our cells. Zinc is therefore important for a normal immune system and for the quality of hair, skin and nails.
Keep in mind: Foods rich in protein help the body absorb zinc. Diet rich in zinc is beneficial for everyone, not least vegans and vegetarians.
Zinc is available in many places in the body, such as in muscles, bones and eyes. In addition, several hundred of the body's enzymes contain zinc, and depend on the availability of zinc to function optimally. Zinc is also involved in protein synthesis, DNA synthesis and contributes to hormone regulation.
Healthwell Zinc contains two forms of zinc (zinc gluconate and zinc citrate), both of which have a high bioavailability and can be easily absorbed by the body and used to the maximum. The vegetable capsules are easy to swallow so that more people can take advantage of the effects of GABA.
Vegetarian Friendly
The symbol Vegetarian Friendly indicates that the product's content is plant-based. The product is also suitable for vegans.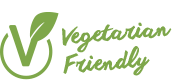 Brand
Product recommendations
Hyaluronic Acid Plus
90 caps.
Popular
Popular