Bild saknas
Vitamin B7 in capsules. - 1000 mcg per capsule
- For normal skin function
- For the nervous system
Hyaluronic Acid Plus
90 caps.
Popular
Popular
Product description
Nutritional content
Product description
Supplement with 1000 mcg biotin
Biotin 1000 is a supplement with 1000 mcg of high quality biotin per capsule. Biotin is a type of B vitamin and is also known as vitamin B7. Biotin has many functions in the body, including the maintenance of normal hair and skin. Biotin also contributes to energy metabolism, nervous system function and psychological function. The supplement has vegetable capsules and is completely vegan.
Vitamin B7
For normally functioning skin and hair
For a normally functioning nervous system
1000 mcg biotin per capsule
Vegan
What is biotin?
Biotin, also known as vitamin B7, used to be called vitamin H because of its effect on hair and skin. It is a water-soluble vitamin that we produce ourselves to some extent in the gut. The vitamin is also found in much of what we eat. It tolerates heat to some extent, but heating reduces the biotin content of the food. When we stress a lot, exercise hard or go on a diet, the amount of biotin in the body can also decrease, simply because it is consumed at a higher rate.
Biotin plays a role in the breakdown of nutrients such as carbohydrates, fatty acids and amino acids, making it easier for us to make use of the elements we need. It also contributes to normal energy metabolism in the body. The vitamin is also important for the immune and nervous systems. As biotin helps to break down various nutrients, the body can absorb more vitamins and minerals to maintain the quality of hair, skin and nails.
Dosage of biotin
Healthwell Biotin 1000 is easily dosed by taking 1 capsule a day. As long as you follow the dosage instructions, there are no known side effects. If you are looking for a more high-dose biotin supplement, we also have Biotin 5000 and Biotin 10,000. If you want a more low-dose supplement, we have Biotin 500.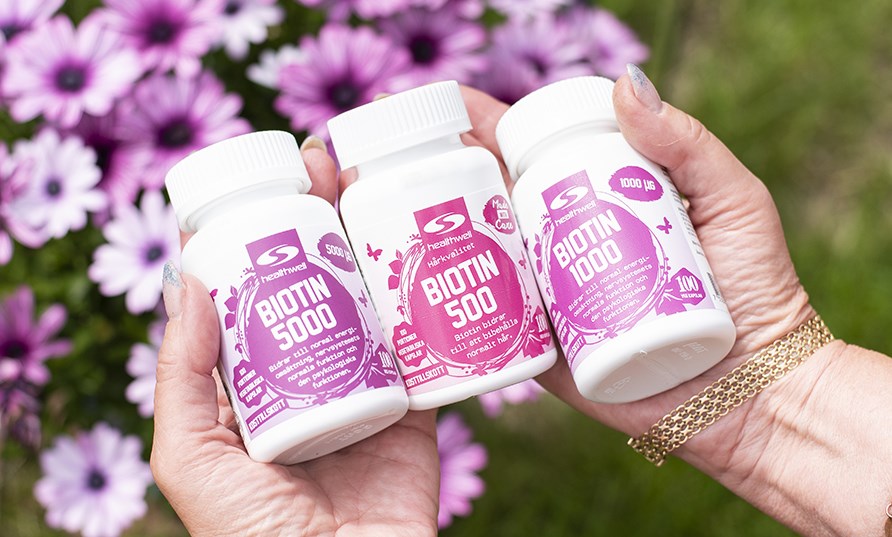 We have several different supplements with biotin - find the one that suits you!
Vegetarian Friendly
The symbol Vegetarian Friendly indicates that the product's content is plant-based. The product is also suitable for vegans.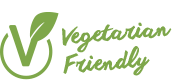 Brand
Product recommendations
Hyaluronic Acid Plus
90 caps.
Popular
Popular