Bild saknas
Extra strong biotin. - 5000 micrograms
- Vegetable capsules
- Hair, skin, nails
Hyaluronic Acid Plus
90 caps.
Popular
Popular
Product description
Nutritional content
Product description
Biotin 5000 microgram
Biotin 5000 is an extra high-dose dietary supplement with biotin, vitamin B7. Among other things, the vitamin contributes to normal energy metabolism and normal hair and skin quality. It is a perfect supplement for those who usually take two capsules to get the desired biotin dose. With Biotin 5000, one capsule a day is enough to access 5000 micrograms of biotin. The supplement is completely plant-based and comes in easy-to-swallow capsules.
Extra strong capsules with biotin
Biotin helps maintain normal hair and skin
Biotin contributes to a normal psychological function
Biotin contributes to a normal energy metabolism
Vegetable and Swedish made
What is biotin good for?
Biotin is also known as vitamin B7 and is a water-soluble vitamin. Today you will often find biotin as an ingredient in supplements for hair, skin and nails, as the vitamin helps to maintain the quality of these. Low levels of biotin can sometimes show up right on the hair and skin quality.
Biotin also has other functions in the body, for example, it contributes to a normal psychological function, a normal nerve function and to a normal energy metabolism. As a B vitamin, biotin is part of the metabolism of energy-giving nutrients and is important for the citric acid cycle, where energy is formed.
Where can I find biotin?
Biotin is found in much of the food we eat; egg yolks, liver and oatmeal are prominent sources of vitamin B7. Biotin can also, to some extent, be formed in our own intestines, if we have a well-functioning intestinal flora. To ensure your intake of biotin, Healthwell Biotin 5000 is a good supplement. Biotin 5000 from Healthwell is an extra high-dose biotin supplement with 5000 micrograms per capsule. Biotin 5000 can be used as a daily supplement for those who want or need to supplement their diet with extra biotin. The recommended dosage is one capsule a day.
Dosage of biotin
Biotin is a water-soluble B vitamin and an excess of the vitamin is rare, and no side effects have been reported. There are no side effects are reported.
Tip! If you want to try a biotin supplement but want to start with a lower dose, try Biotin 1000 and if you're looking for a high-dose biotin supplement, Biotin 10 000.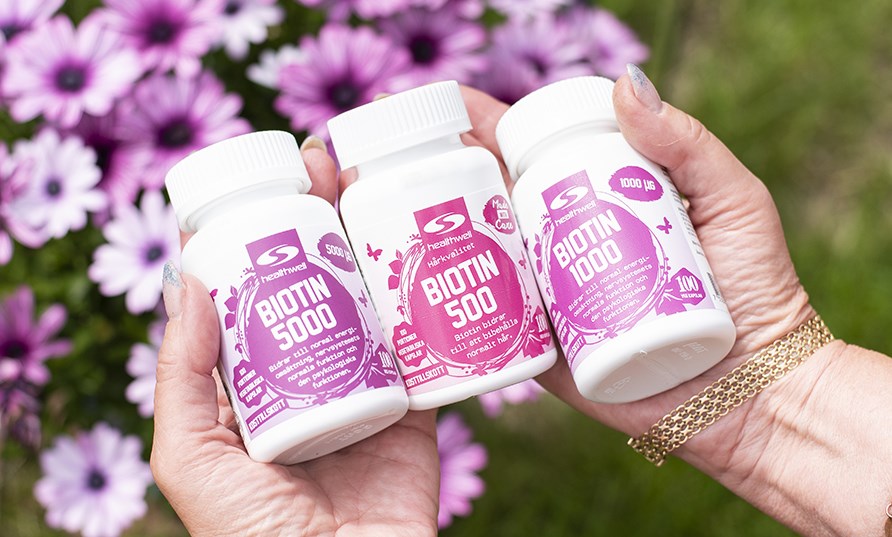 Vegetarian Friendly
The symbol Vegetarian Friendly indicates that the product's content is suitable for vegetarians and vegans.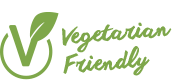 Brand
Product recommendations
Hyaluronic Acid Plus
90 caps.
Popular
Popular