Bild saknas
High dosage of piperine. - For absorption
- Before meals
- 5 mg piperine per dose
Hyaluronic Acid Plus
90 caps.
Popular
Popular
Product description
Nutritional content
Product description
Black pepper extract with a high dosage of piperine
Black pepper extract Piperine is a vegetable supplement with black pepper extract (Piper nigrum), with a high dosage of piperine. Piperine is considered the active ingredient in black pepper and helps promote the absorption of certain nutrients. One capsule of Black pepper extract Piperine contains 5 mg piperine, and is recommended before meals for best effect.
Black pepper extract Piper nigrum
A high dosage of piperine - 5 mg per capsule
Promotes the uptake of certain nutrients
Before meals
What is black pepper extract and piperine?
Piperine is the active ingredient in black pepper (Piper nigrum) and the main reason for the strong, hot taste of pepper. Piperine has interesting properties and has been studied for its effect on the nutrient uptake of certain substances, where it has been shown to optimise the intake of these substances (1). Among other things, piperine has been shown to be particularly effective in promoting the uptake of curcumin (turmeric), beta-carotene and vitamins and minerals. Piperine is effective in inhibiting enzymes that break down certain nutrients, which means that the substance stays longer in the body and thus has a better bioavailability. Contrary to what one might think, black pepper extract and piperine are also gentle on the stomach. 
Piperine and energy metabolism
Piperine also appears in dietary supplements that are marketed in connection with energy metabolism. The substance has been used in studies in which the metabolism of rats has been investigated in connection with exercise (2). Piperine in pepper acts as the equivalent of capsaicin in chili fruits, where they both represent the strong taste and the active substance in the plants. Spicy foods with these substances can give you a warm feeling in the body, a so-called thermogenic effect. An increased body temperature also has an energy-burning effect as more energy is used for heat.
Does piperine have side effects?
Because piperine is an inhibitor of certain enzymes, this can also affect some medications and over-the-counter drugs. If you are taking medications, consult a doctor before starting Black Pepper Extract Piperine.
Vegetarian Friendly
The symbol Vegetarian Friendly indicates that the product's content is suitable for vegetarians and vegans.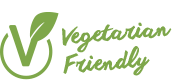 Brand
Product recommendations
Hyaluronic Acid Plus
90 caps.
Popular
Popular