Bild saknas
Dandelion leaf extract. - Natural vitamins and minerals
- Take daily / as a detox
- Vegetable-based capsules
Hyaluronic Acid Plus
90 caps.
Popular
Popular
Product description
Nutritional content
Product description
dandelion leaves in capsule
Healthwell Dandelion leaf is a quality supplement that contains dandelion leaf extract (Taraxacum officinale). One daily dose is equivalent to about a cup of dandelion tea, which has long been used for its many properties. Dandelion leaves from Healthwell contain, among other things, natural vitamins and minerals from the soil. In recent years, studies have also been carried out on whether and how dandelion leaves can affect the immune system in periods of vulnerability. Healthwell Dandelion leaves are a completely vegetable-based supplement with capsules that are easy to swallow.
Dandelion leaf extract
Equivalent to a cup of dandelion tea
Natural vitamins and minerals
Take daily or as a detox
Vegetable-based capsules
What are dandelion leaves good for?
Dandelion is not only a stubborn and unwanted weed, but is also a surprising source of several nutrients. The dandelion contains, among other things - naturally from the soil! - the vitamins A, B, C and the minerals iron, potassium and zinc. It also contains bitter substances.
Some people use dandelion leaves as a cleansing detox. In recent years, studies have also been carried out on whether and how dandelion leaves can affect the immune system in periods of vulnerability (1). These have shown that dandelion leaves contain interesting substances that may be able to block unwanted proteins in the body. What was used in the studies was leaf extract. However, more research is needed to be able to reach any definite conclusions.
Pure content
We want you to feel comfortable with what you ingest via your supplements. This is why we use, for example, rice extract as an anti-caking agent instead of magnesium salts of fatty acids and silica in Healthwell Dandelion Leaves . This is to keep the product as clean as possible and so that you can recognize the ingredients on the package.
Use
You can use Healthwell Dandelion Leaves as a daily health supplement or in periods as a detox. One capsule of Healthwell Dandelion Leaves corresponds to 4.6 grams of dried dandelion leaves, which in turn corresponds to a cup of dandelion tea. According to the European Scientific Cooperative on Phytotherapy, the recommended daily dose of dandelion leaves is 4 to 10 grams with warm water, divided into three times a day. Therefore, the recommended dose of Healthwell Dandelion Leaf is 1 to 2 capsules twice daily along with a copious amount of water. Dandelion does not have any known cases of overdose and is considered a safe supplement.
References:
Hoai Thi Thu Tran, Nguyen Phan Khoi Le, Michael Gigl, 2021. Common dandelion (Taraxacum officinale) efficiently blocks the interaction between ACE2 cell surface receptor and SARS-CoV-2 spike protein D614, mutants D614G, N501Y, K417N and E484K in vitro
Vegetarian Friendly
The symbol Vegetarian Friendly indicates that the product's content is suitable for vegetarians and vegans.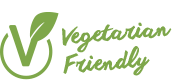 Brand
Product recommendations
Hyaluronic Acid Plus
90 caps.
Popular
Popular