Bild saknas
DL-phenylalanine 500 mg. - Precursor to tyrosine
- Useful for dopamine
- Plant-based capsules
Hyaluronic Acid Plus
90 caps.
Phenylalanine 500
60 caps.
Popular
NAC N-acetylcysteine
90 caps.
Popular
Product description
Nutritional content
Product description
D- and L-phenylalanine combined
DLPA Phenylalanine 500 from Healthwell contains the amino acid DL-phenylalanine with 500 mg per capsule. Phenylalanine is one of the essential amino acids that the body cannot produce on its own but must be supplied through the diet. In the body, DL-phenylalanine acts as a component of the protein that builds muscle mass. It also helps to produce the amino acid tyrosine, which in turn is involved in the production of dopamine and adrenaline. DLPA Phenylalanine 500 comes in plant-based and easy-to-swallow capsules. Recommended intake is 1 capsule per day as a supplement to the diet.
D- and L-phenylalanine combined
Essential amino acid
600 mg per capsule
Plant-based capsules
What is DLPA-phenylalanine?
DLPA is an abbreviation for DL-phenylalanine, and is a combination of both D-phenylalanine and L-phenylalanine. The D- and L-forms are designations of the chemical structure of the substance, and are based on the composition of the molecules. Different structures can give rise to completely different properties in the body. L-phenylalanine is the naturally occurring amino acid while D-phenylalanine is a synthetic form.
What does DL-phenylalanine do in the body?
L-phenylalanine is an essential amino acid and serves as a building block in protein that acts as a construction material for muscle mass. That it is essential means that the body is not able to produce it itself, so we instead need to ingest it regularly through the diet. L-phenylalanine is found naturally in most protein-rich foods such as meat and fish.
Phenylalanine also has several other qualities, and acts as a precursor to tyrosine which is another amino acid. Tyrosine, in turn, plays a key role in the secretion of neurotransmitters and acts as a precursor to, among other things, the neurotransmitters dopamine and adrenaline. These substances are important components in the central nervous system. Dopamine is part of our reward system and adrenaline is considered a stress hormone that is secreted, for example during exercise and physical activity. D-phenylalanine has similar properties to L-phenylalanine and can also be active in other neurotransmitters. DLPA, i.e. the combination of D- and L-phenylalanine, provides access to the benefits of each substance while also having a synergistic effect.
Does phenylalanine have any side effects?
In healthy people, phenylalanine is not linked to any health risks, but should always be taken according to the recommendations. However, there are some people who have an intolerance to phenylalanine and should refrain from taking it altogether. Phenylketonuria (PKU) is often incorrectly considered an allergy, but means that you lack the ability to break down the amino acid in the body. The use of phenylalanine in people with this intolerance can have serious consequences, for which reason these people are advised not to eat foods and supplements containing phenylalanine.
Vegetarian Friendly
The symbol Vegetarian Friendly indicates that the product's content is plant-based. The product is also suitable for vegans.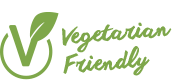 Brand
Product recommendations
Hyaluronic Acid Plus
90 caps.
Phenylalanine 500
60 caps.
Popular
NAC N-acetylcysteine
90 caps.
Popular