Bild saknas
Enzymes for digestion. - Enzyme complex
- Made in Sweden
- Vegetable capsules
Hyaluronic Acid Plus
90 caps.
Popular
Popular
Product description
Nutritional content
Product description
Dietary supplement with digestive enzymes
Healthwell Enzyme Vital contains a mixture of several digestive enzymes that help break down various types of nutrients, including carbohydrates, fats and protein. In order for us to be able to assimilate the nutrients that the body needs, we use enzymes that help to break down the food into smaller components so that the body can absorb it. This is so that the body has time to get used to it. Enzyme Vital contains as much as 50 mg of enzyme complex per capsule and is preferably taken with a meal.
A complex with digestive enzymes
To help with digestion
50 mg enzymes per capsule
Consume with a meal.
Vegan supplement
What are enzymes?
Enzmer is a protein needed for the breakdown of food. The enzymes are important to us because vitamins, minerals and hormones cannot work without them. The body produces several enzymes itself, but this production decreases as we get older. Then an extra intake of natural enzymes can be helpful. Enzyme Vital from Healthwell contains a few different enzymes that work together in our digestive system. Some enzymes Healthwell Enzyme Vital contains are the following:
Amylase Amylase is found naturally in the body's abdomen and saliva, and kick-starts the process in the mouth already by breaking down the carbohydrates. This process then continues in the duodenum, where the pancreas adds more amylase.
Proteas: Protease is another enzyme in the body that splits protein. Protease is a plant enzyme that thrives in the gut, where it hydrolyses the protein into smaller polypeptides and amino acids.
Lipase Lipase is a common enzyme that breaks down fat in the digestive tract. Lipase is mainly excreted in the pancreas.
Cellulase Cellulas cannot be produced by the body itself, but we must add them via our diet from fruits. Cellulase is the enzyme that helps break down and split fibers from vegetables and fruits into cellulose so that we can absorb their nutrients.
Lactase Lactase is a well-known enzyme especially for those who suffer from lactose intolerance, as it is the enzyme that helps break down the lactose sugars. Lactase is found in the intestinal mucosa and is normally produced in all mammals, but with increasing age this production decreases.
Enzymes in food
We find most enzymes naturally in our regular diet. Many of these enzymes are found in fruits and vegetables, but since the enzymes are very sensitive, they are easily destroyed when we prepare the food. We can therefore find rich enzymes sources in fresh fruit and vegetables or in pickled vegetables and raw beef. It is also good to keep in mind that with detox or diets, the digestive enzymes in the body decrease because the enzymes are needed for detoxification instead. Therefore, it may be a good idea to complement your diet with a dietary supplement such as Enzym Vital if you are dieting or if you experience stomach problems such as bloating and problems with toilet visits.
Enzyme Vital's capsules are formulated using vegetable ingredients like cellulose and coconut oil. To preserve all the active ingredients in Healthwell's dietary supplements, capsules are compressed using cold pressing - a gentle manufacturing method.
Vegetarian Friendly
The symbol Vegetarian Friendly indicates that the product's content is plant-based. The product is also suitable for vegans.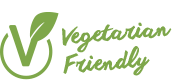 Brand
Product recommendations
Hyaluronic Acid Plus
90 caps.
Popular
Popular