Bild saknas
Herb for gut balance and digestion.- Extract and powder
- Capsules
- Rich in fibres
Hyaluronic Acid Plus
90 caps.
Popular
Popular
Product description
Nutritional content
Product description
Fenugreek - extra strong!
Healthwell Fenugreek comes in vegetarian capsules with as much as 600 mg of natural fenugreek herbal blend. This includes fenugreek powder with a natural composition of the herb's nutrients. The supplement also contains fenugreek extract which gives a more concentrated form of the herb, and thus a higher content of its active components. Fenugreek is a relatively unknown herb in our kitchen but it has long been used in Asian cuisine.
Extra high-dose fenugreek extract
Traditional herb
Stomach balance and digestion
Plant-based capsules
What is fenugreek good for?
Fenugreek sometimes goes by the name Greek hay, which comes from the Latin species name which just means Greek hay. The Latin name for fenugreek is Trigonella foenum-graecum and it is an herb that grows wild in the Mediterranean climate and is grown all over the world. From excavations in Iraq, it has been found that fenugreek was used as early as 4000 BC. Traditionally, it has been used on the skin to relieve irritation and as a wrap on boils and infected wounds. Fenugreek has also been used for digestion and to keep the intestines going. The herb is rich in fiber, which helps the intestine to work normally and counteract a sluggish stomach. However, it is important to remember to drink plenty of fluids along with a high-fiber diet.
Side effects of fenugreek
There are no known side effects of fenugreek as long as you follow the prescribed dosage. You can easily dose fenugreek from Healthwell by taking 1-2 capsules a day with a meal.
Vegetarian Friendly
The symbol Vegetarian Friendly indicates that the product's content is plant-based. The product is also suitable for vegans.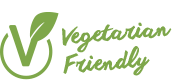 Brand
Product recommendations
Hyaluronic Acid Plus
90 caps.
Popular
Popular