Bild saknas
Ginseng in capsules.

- Two types of ginseng
- Full-spectrum extract
- With vitamin B12
Popular
Rhodiola Rosea Plus
80 caps.
Popular
Ashwagandha Capsules
60 caps.
Popular
Product description
Nutritional content
Product description
Ginseng in capsules
Healthwell Ginseng Complex is an advanced supplement with Siberian and Indian ginseng. The supplement contains both beneficial full-spectrum extracts and concentrated extracts. The capsules contain a total of 1200 milligrams of ginseng in a daily serving, which makes this supplement one of the most potent on the market. In addition, they are fortified with black pepper (BioPerine®) to increase the absorption of the extracts. Healthwell Ginseng Complex also contains vitamin B12 which, among other things, contributes to the metabolism and the formation of red blood cells. Take the Healthwell Ginseng Complex as part of a balanced diet for an alert everyday life!
Extracts of two types of ginseng
A total of 1200 mg per daily dose
With vitamin B12 for normal metabolism in the cells
With BioPerine®
With full spectrum extract of Siberian & Indian ginseng
Siberian ginseng and ashwagandha
The Healthwell Ginseng Complex contains two types of ginseng: Siberian ginseng and Indian ginseng, the latter of which is also known as ashwagandha. Ashwagandha is often used during stressful periods for increased well-being both physically and mentally. Ashwaganda root is also an adaptogen, which means that it provides the same effect even during long-term use.
The Siberian ginseng comes from the Taiga region of Russia, China, Korea and Japan. The herb is often grown and consumed for invigorating purposes, but is also used in Eastern traditions for the same reasons as ashwaganda. Siberian ginseng is also an adaptogen and can therefore be taken for long periods without losing effect or becoming addictive. Healthwell Ginseng Complex contains a large amount of ginseng of both varieties (600 milligrams each per daily dose) and is also fortified with black pepper extract that can improve the absorption of various nutrients.
What is vitamin B12?
Vitamin B12, or cobalamin, is a vitamin that supports the normal functioning of the nervous system, contributes to metabolism in the cells and is involved in the formation of new blood cells. In a varied diet, a large part of vitamin B12 comes from animal foods such as eggs, meat, liver and dairy products. However, with a diet that does not include these foods, the amount of B12 may be insufficient. B12 is also found in some vegetables, but these often come in an inactive form that the body cannot assimilate. Since both the nervous system, metabolism and blood formation are important processes in the body, it can therefore be important to ensure your intake of vitamin B12. With the Healthwell Ginseng Complex, you get about 50% of the recommended daily intake of cobalamin if you take two capsules a day.
Two different types of extracts
Healthwell Ginseng Complex contains both full-spectrum extracts and concentrated extracts of Siberian and Indian ginseng. A full spectrum extract is extracted to maintain the full profile of the root in its natural form. There is therefore as much of each substance as before, but in concentrated form. In the production of a concentrated extract, the focus is instead on the active substances and their standardization. The purpose is therefore to include as much of the active substances as possible, in this case whitanolides and eleutherosides. This is in order to extract more of their beneficial qualities. A concentrated extract therefore does not look exactly the same as the root in its natural form in terms of content. 
Vegetarian Friendly
The symbol Vegetarian Friendly indicates that the product's content is plant-based. The product is also suitable for vegans.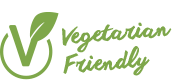 Brand
Product recommendations
Popular
Rhodiola Rosea Plus
80 caps.
Popular
Ashwagandha Capsules
60 caps.
Popular