Bild saknas
Green tea extract with high antioxidant content.- Vegan
- Polyphenols
- Made in Sweden
Hyaluronic Acid Plus
90 caps.
Popular
Popular
Product description
Nutritional content
Product description
Green tea extract in plant-based capsules
Get the benefits of green tea and its contents at your convenience with Healthwell Green Tea! The green tea used in these plant-based capsules comes from carefully selected tea bushes (Camellia sinensis), standardized to 40% polyphenols. In order to retain as much of the green tea's nutrients as possible, the green tea is dried very carefully. Thanks to the fact that the product contains extracts of green tea, you don't need to consume huge amounts to enjoy the benefits. 1 kg of Healthwell's green tea extract corresponds to as much as 15 kg of green tea.
Well-dosed 1:15 extract
High amount of polyphenols
Nutritious
Vegan supplement
Made in Sweden
Why green tea?
Unlike black tea, green tea is not oxidized during production, which means that green tea instead retains many of its nutrients. Just like coffee, green tea contains caffeine naturally, but in a smaller amount, and is also suitable for those who are sensitive to larger amounts of caffeine but who may need to a little pick-me-up in everyday life. Thanks to the tea's invigorating effects, it's popular to drink a cup of green tea or ingest green tea extract in the form of supplements before exercise or other physical activity.
What are polyphenols?
Green tea contains as much as 40% polyphenols, which is a chemical substance class found in plants. Polyphenols have antioxidant properties. Antioxidants are known to help protect the body's cells from free radicals.
Vegetarian Friendly
The symbol Vegetarian Friendly indicates that the capsules are made from vegetables.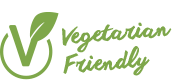 Brand
Product recommendations
Hyaluronic Acid Plus
90 caps.
Popular
Popular