Bild saknas
Hyaluronic acid in supple capsules - 500 mg per capsule
- Body's own substance
- Found in joints and skin
Hyaluronic Acid Plus
90 caps.
Popular
Hyaluronic Acid 100
90 caps.
Popular
Popular
Product description
Nutritional content
Product description
High-dose supplement with hyaluronic acid
Healthwell Hyaluronic Acid 500 is a high-dose supplement with 500 mg hyaluronic acid per capsule. Hyaluronic acid (also known as hyaluronan or hyaluronic acid) is a naturally occurring substance found in joint fluid that helps keep our joints flexible and supple. Hyaluronic acid is also an important component of our skin where it helps to bind moisture. Thanks to its unique moisture-binding properties, hyaluronic acid is a popular supplement for the joints as well as for the skin, hair and nails. With Healthwell Hyaluronic Acid 500 you can easily provide both joints and skin with extra nourishment!
Hyaluronic acid
High dose - 500 mg per capsule
Found naturally in joint fluid
Component of the skin
Vegan friendly
What is hyaluronic acid and what does it do in the body?
Despite its name, hyaluronic acid is not an acid, but a type of sugar molecule that is formed naturally in our cells. In the body, hyaluronic acid is mainly found in the skin and connective tissue where it is one of the main components. The main function of the substance is to bind water in the body and keep our tissues lubricated.
As hyaluronic acid is a sensitive substance, Hyaluronic Acid 100 is also fortified with the antioxidant vitamin C, which protects against free radicals. Vitamin C also contributes to normal collagen formation, which is important for joints and cartilage.
Vegetarian Friendly
The symbol Vegetarian Friendly indicates that the product's content is plant-based. The product is also suitable for vegans.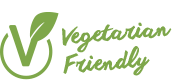 Brand
Product recommendations
Hyaluronic Acid Plus
90 caps.
Popular
Hyaluronic Acid 100
90 caps.
Popular
Popular