Bild saknas
Endogenous amino acid. - Involved in fat metabolism
- 500 mg per capsule
- Vegan
NAC N-acetylcysteine
90 caps.
Popular
Popular
Popular
Product description
Nutritional content
Product description
Capsules containing the amino acid L-carnitine
Healthwell L-carnitine 500 is a vegetable supplement with the amino acid L-carnitine, a form of carnitine that is easily and efficiently absorbed by the body. L-carnitine is found naturally in the body where it helps to convert fat into energy, including in important organs such as the heart. Healthwell L-carnitine gives you 500 mg of L-carnitine per dose in vegetable capsules.
Endogenous amino acid
Involved in fat metabolism
500 mg L-carnitine per capsule
Vegan friendly
What is L-carnitine?
L-carnitine is the amino acid carnitine in its free form, which means that the body can absorb and use it effectively. L-carnitine is found naturally in the body where it is produced by the amino acids lysine and methionine in the liver, and the highest concentrations of L-carnitine are found in the body's muscle and organ tissue. Although the body itself can produce a certain amount of L-carnitine, we also get it through the food we eat, especially through protein-rich foods such as meat. Because carnitine is mainly found in animal source foods, vegetarians and vegans can ingest lower levels of the substance through their diet.
What does L-carnitine do in the body?
In the body, L-carnitine is involved in fat metabolism, including in important organs such as the heart. L-carnitine helps convert fat into energy by transporting the fatty acids through cell membranes and all the way to the cells' mitochondria. The mitochondria can be likened to the power plants of cells, where the energy we get through food is converted into the energy-rich substance ATP, which is the body's fuel. If the body does not have enough carnitine, the fat cannot be transported to the mitochondria, but instead remains around the cells where it is difficult to break down.
Thanks to the substance's functions in the body, it has been used in many studies on cardiovascular disease, fat burning and weight loss as well as exercise performance. As L-carnitine levels drop during physical activity, it can be a useful supplement for people who exercise.
Dosage
1 tablet 2 times per day. If necessary, the dosage can be increased to 2 capsules twice a day.
Vegetarian Friendly
The Vegetarian Friendly symbol indicates that the product's content is plant-based. The product is also suitable for vegans.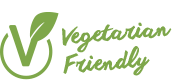 Brand
Product recommendations
NAC N-acetylcysteine
90 caps.
Popular
Popular
Popular