Bild saknas
N-acetylcysteine in free form. - Amino acid
- Precursor to glutathione
- 600 mg per capsule
Product description
Nutritional content
Product description
N-acetylcysteine in vegetable capsules
Healthwell NAC N-acetylcysteine is a dietary supplement containing the interesting amino acid N-acetylcysteine, often called NAC. N-acetylcysteine is a form of cysteine, a sulphur-containing amino acid that is found naturally in the body and which, among other things, helps maintain the quality of the skin. Cysteine is also involved in the production of the substance glutathione which has powerful antioxidant properties. Healthwell N-acetylcysteine NAC gives you 600 mg NAC per serving in vegan-friendly capsules, and the recommended dosage is 1-3 capsules per day.
NAC N-acetylcysteine in free form
Acetylated form of cysteine
Supports glutathione levels*
600 mg per capsule
Vegan supplement
What does cysteine do in the body?
Cysteine is produced in the liver and is found naturally in plentiful amounts in, for example, the hair, skin and connective tissue, where it acts as a building component. It is also found in several digestive enzymes and also plays a role in metabolism.
*Cysteine is particularly interesting because, along with the amino acids glycine and glutamic acid, it is a precursor to the tripeptide glutathione. Glutathione is considered to be one of the main antioxidants, the function of which is to protect the body's cells against oxidative stress caused by free radicals. Glutathione is found in all of the body's cells, where it helps to protect the cells and repair damage. The substance is also linked to the body's detoxification system, and most of the body's glutathione reserves are found in the liver. In addition to having antioxidant properties in itself, glutathione is also considered to support the effect of the antioxidants vitamins C and E. The body's glutathione levels are not stable, and can be affected by certain conditions such as illness, stress and oxidative stress. Levels can also be affected by increasing age.
Does N-acetylcysteine have any side effects?
Adverse reactions to N-acetylcysteine are rare if you follow the recommended dosage. Some people may experience side effects such as nausea, diarrhea and constipation, especially at high doses. Follow the dosage instructions on the package to avoid any side effects.
Vegetarian Friendly
The symbol Vegetarian Friendly indicates that the product's content is plant-based. The product is also suitable for vegans.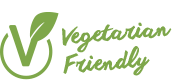 Brand
Product recommendations