Bild saknas
100% pure clary sage oil. - Clary sage oil
- Organic
- For skin care and aromatherapy
Hyaluronic Acid Plus
90 caps.
Popular
Popular
Product description
Contents
Product description
Organic clary sage oil
PURE Clary Sage Oil ECO is an essential sage oil from organic Salvia sclarea, which is also known as muscatel. Clary sage oil is a fresh and herbal oil that is also said to have antiseptic properties. It is therefore well suited for use in, for example, skin care, as a massage oil or in aromatherapy. PURE Clary Sage Oil ECO is carefully produced and completely free of additives, which makes it very highly concentrated and cost-effective.
Muscatel / Clary sage
100% pure essential oil
Organic content
Herbal and fresh scent
Good for skin care and aromatherapy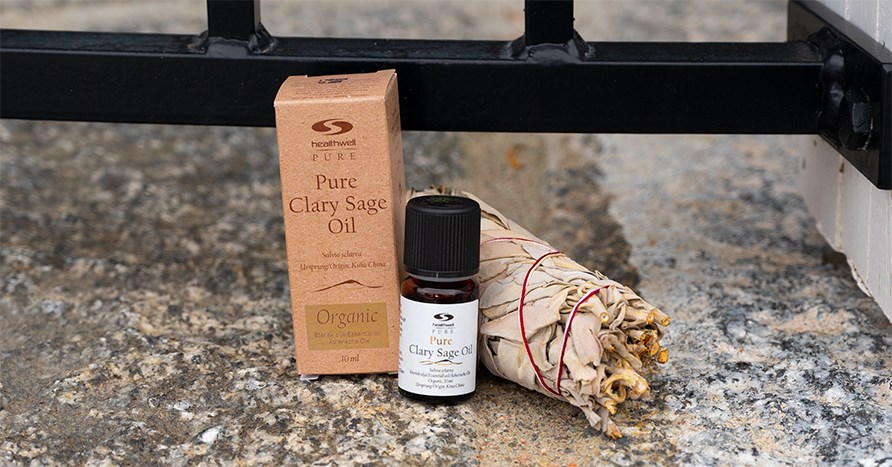 PURE Clary Sage Oil ECO has a fresh and herbaceous scent.
How to use clary sage oil
Clary sage oil has a fresh and herbal scent and is also considered to have antibacterial properties. This makes the oil popular for use in skin care and aromatherapy as well as in cleaning sprays. As the oil is very concentrated, it must not be used undiluted on the skin, but instead be mixed with another neutral oil before use. Just a few drops are enough to achieve a wonderful scent.
Clary sage oil in body care
Clary Sage has an astringent and cleansing effect, which makes it suitable for different types of skin and hair care. For example, it can be added to a skin cream or a body butter. Clary sage can also increase blood circulation in the scalp, you can therefore add a few drops to your regular shampoo for a cleansing and stimulating effect.
Clary sage oil in aromatherapy
In aromatherapy, clary sage is a very popular oil as it is considered to have a calming and uplifting effect on the mind. It can help relieve tension and alleviate feelings of anxiety and depression. The oil is perfect to use in, for example, an oil lamp, humidifier or aroma diffuser.
Brand
Product recommendations
Hyaluronic Acid Plus
90 caps.
Popular
Popular