Bild saknas
Oil of the highest quality. - Lavender essential oil
- No additives
- Organic
Hyaluronic Acid Plus
90 caps.
Popular
Popular
Product description
Contents
Product description
Lavender oil of the highest quality
PURE Lavender oil ECO is an essential oil of the finest quality. The oil has a wonderful floral scent that is popular to use in everything from soaps and skin care to aromatherapy and fragrance in the home. The lavender oil from PURE contains no other additives but consists only of pure oil, which makes it very high-dose, concentrated and affordable. One or a few drops mixed with other types of oils is sufficient as a dosage for most areas of use, which makes lavender oil very expensive. Use PURE Lavender Oil ECO when you make your own hand soaps, mix caring skin creams or want to spread a soothing feeling in body and mind. In the Ayurvedic tradition, lavender oil is considered excellent for a stressed, irritated and hurried mind that needs to unwind.
Essential oil made of lavender flower
High-dose and concentrated
Spreads a wonderful scent
Popular in aromatherapy
Organic
PURE Lavender Oil ECO uses the purple flower petals from Lavandula angustifolia. These petals are steam distilled to extract the essential oils in a gentle way so that they retain their good properties. All essential oils from PURE are equally carefully developed to always deliver the very best quality for you.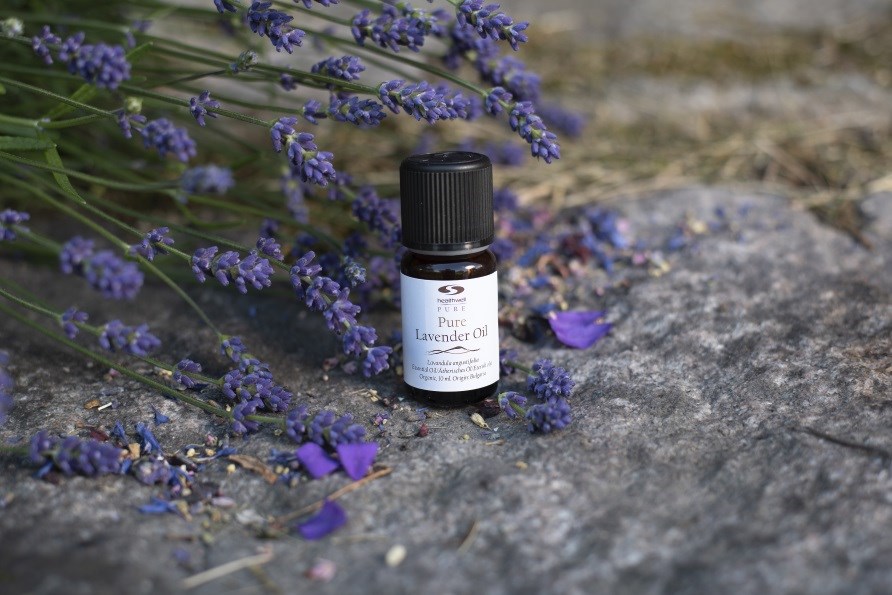 How to use lavender oil
PURE Lavender Oil ECO is incredibly concentrated and should therefore not be used undiluted on the skin. However, it works very well with other oils to create caring, soothing skin oils and hair care products. Lavender gives a clear scent that many recognise and it goes extra well with healthy scents such as tea tree and lemon. Lavender oil is also an excellent choice to have in massage oils to be used in the evening. Give yourself and your body a relaxing moment before bedtime with a nice massage! The lavender oil ECO can also be used in aromatherapy with an aroma lamp, where it is said to have a calming, relaxing effect in the room.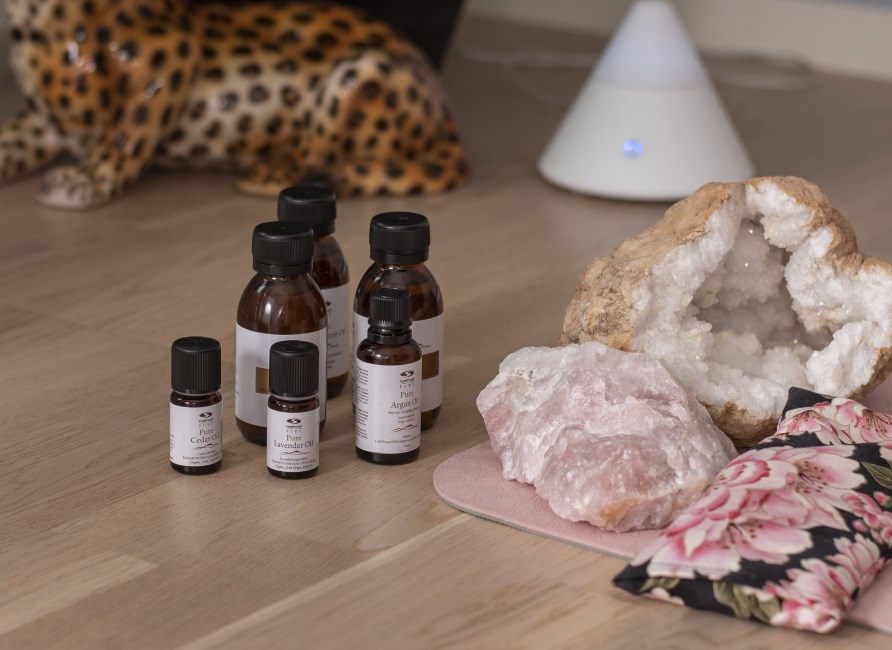 If you are bothered by mosquitoes and other insects during the summer, you can create a natural mosquito oil from the lavender oil from PURE. Feel free to combine lavender with eucalyptus, another scent that insects tend to dislike, and a neutral base oil and lubricate yourself before going out into areas with a lot of mosquito.
Lavender oil is also suitable as a fabric softener. By making your own fabric softener with lavender oil, you get fragrant clothes that are gentle on the environment.
Tips from Johanna Hector
Our health motivator and yoga profile Johanna Hector talks about her favourite oils from the Pure series and how you can use them.
Brand
Product recommendations
Hyaluronic Acid Plus
90 caps.
Popular
Popular