Bild saknas
Essential grape fruit oil. - 100% concentrated
- Cold pressed from peel
- For aromatherapy
Hyaluronic Acid Plus
90 caps.
Popular
Popular
Product description
Contents
Product description
Essential oil from grapefruit
PURE Grapefruit Oil ECO (Grapefruit Oil) is an essential oil produced by cold pressing of fruit peel (Citrus paradisi), originating in the USA. This essential oil is completely pure without additives and therefore extra powerful, and can be used in both skin and hair care products or as aromatherapy. As the oil is completely concentrated, it needs to be diluted before use, which means that it is strong and lasts much longer than essential oils that are already diluted. Grapefruit oil gives of a fresh and fruity scent.
100% essential oil from grapefruit
As a fragrance in skin care products or aromatherapy
Cold pressed from fruit peel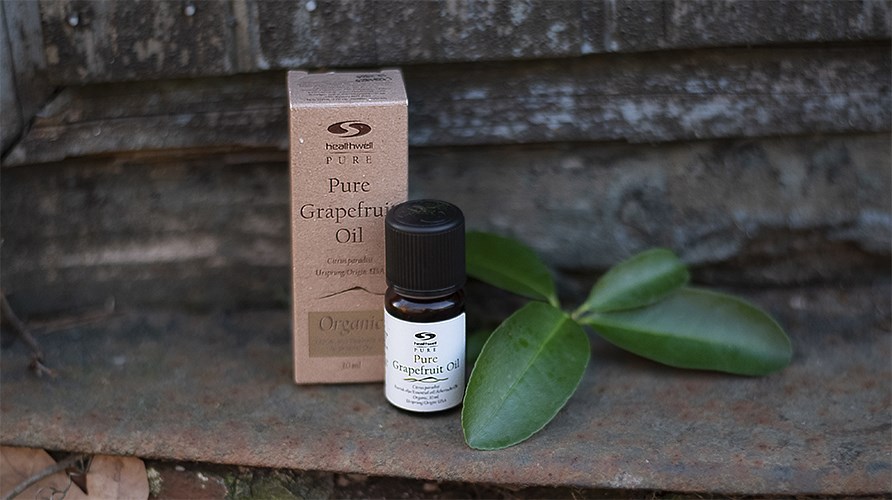 Grapefruit is a well-known fruit with a fresh taste and a little bitterness. As a fruit, it is well known for containing a high content of vitamin C which contributes to a normal immune system. Grapefruit as an essential oil is used for its healthy, fruity and sweet scent in skin care products, perfume and as aromatherapy for an uplifting mood. Aromatherapy, such as in aroma baths, diffusers or aroma lamps, is a relaxing way to unwind and spread a wonderful scent and atmosphere. Grapefruit oil goes well with other citrus scents and slightly spicy scents.
See our entire range of essential oils.
Keep in mind that: essential oils can be harmful if used concentrated. Always dilute essential oil before use, and mix with a base oil to a maximum of 2% concentration. That means 2 drops of essential oil per tablespoon of base oil.
Brand
Product recommendations
Hyaluronic Acid Plus
90 caps.
Popular
Popular