Bild saknas
Organic essential oil. - Spearmint
- Refreshing scent
- For aromatherapy
Hyaluronic Acid Plus
90 caps.
Popular
Popular
Product description
Contents
Product description
Essential Spearmint Oil
PURE Green Mint Oil ECO is an organic essential oil with green mint (Mentha spicata), also known as English spearmint. Green mint has a fresh and refreshing scent, excellent as a fragrance in skin care products or in aromatherapy for a refreshing mood. The green mint has a slightly milder scent than the famous relative peppermint. PURE Green Mint Oil ECO is produced by distilling mint leaves. It is 100% concentrated and therefore very long-lasting and efficient. Mix with other oils before use.
Organic essential green mint oil
Spearmint oil
Highly concentrated and strong
Fresh and refreshing scent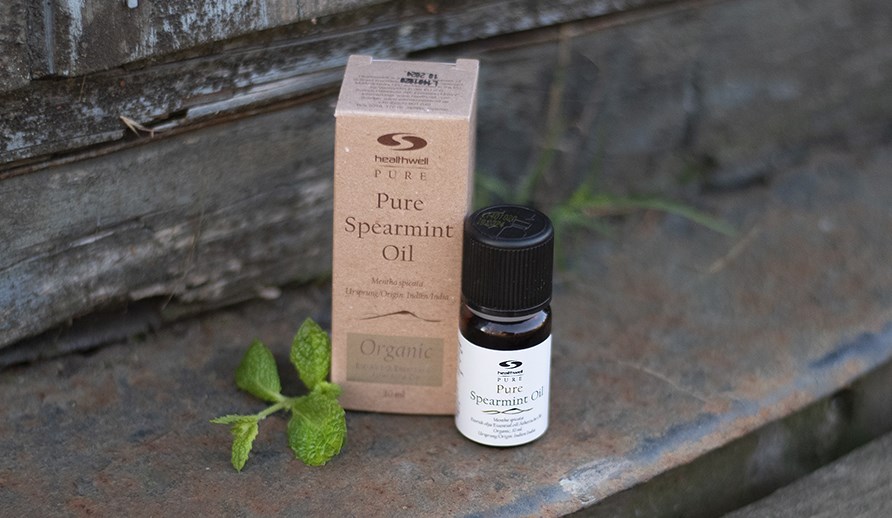 Use of essential green mint oil
Just like peppermint, the green mint is also known to be used for its refreshing scent in, for example, nasal congestion in an aroma diffuser or aroma baths. Green mint is sometimes also included in massage oil for an activating massage. With PURE Green Mint Oil ECO, you can use it as a fragrance in skin care products, massage oil or in aromatherapy. Green mint is suitable for you if you want a refreshing feeling and scent, and can be combined well with other healthy scents such as eucalyptus. Remember to always dilute essential oil before use, and mix with a base oil to a maximum of 2% concentration. Undiluted, concentrated essential oil may otherwise be harmful to health.
Brand
Product recommendations
Hyaluronic Acid Plus
90 caps.
Popular
Popular