Bild saknas
Organic essential mandarin oil. - Cold pressed from fruit peel
- 100% concentrated
- For skin care/aromatherapy
Hyaluronic Acid Plus
90 caps.
Popular
Popular
Product description
Contents
Product description
Essential oil made from mandarin
PURE Mandarin Oil ECO (Mandarin Oil) is an essential oil made from cold-pressed mandarin peel (Citrus reticulata), from Italy. This essential mandarin oil is 100% concentrated and therefore very long-lasting, perfect if you want to put fragrance in your own skin care products or spread a fresh scent with aromatherapy. Up to 2% essential oil is suitable to add to other skin care oils.
Highly concentrated mandarin essential oil
Fruity scent
Suitable for aromatherapy
Cold pressed from fruit peel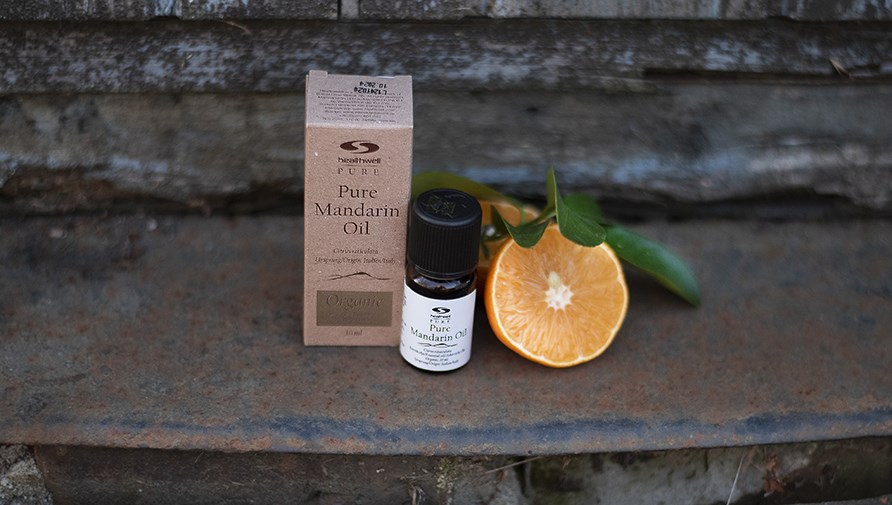 Essential mandarin oil in aromatherapy and skin care
Use PURE Mandarin Oil ECO for your own skin care products or for aromatherapy. Mandarin gives a wonderfully fruity scent and is suitable for aroma baths, aroma lamps or aroma diffusers when you want a relaxing mood, especially in the evening. Essential mandarin oil also goes well with massage oil and perfume. Try combining with other fruity citrus scents such as lemon, grapefruit or neroli oil.
PURE Mandarin oil ECO is a real essential oil without additives, 100% concentrated. That is why you always have to dilute it with another base oil, to a maximum of 2% concentration, as otherwise it may be harmful to health. 2 drops of essential oil is enough for 1 tablespoon of base oil.
How does cold pressing work?
PURE Mandarin Oil ECO is produced by cold pressing to preserve all active substances. Cold-pressed seeds, peels and plants retain a larger proportion of nutrients than if they were hot-pressed, as the heat reduces these substances. The only heat that occurs during cold pressing is the natural heat from the friction when, for example, the lemon peel is pressed and this temperature often amounts to a maximum of 35-45 degrees. It is a carefully controlled and time-consuming process that provides a clean and high-quality result.
Brand
Product recommendations
Hyaluronic Acid Plus
90 caps.
Popular
Popular