Bild saknas
Vitamin B12 1000 Methylated
Ultra-dose B12 with folic acid. - 1,000 micrograms
- With folic acid
- Vegetable capsules
Hyaluronic Acid Plus
90 caps.
Popular
Popular
Product description
Nutritional content
Product description
Extra high dose B12 with folic acid
Ensure your intake of B12 with the help of high-dose vegetable capsules of vitamin B12 from Healthwell. Vitamin B12 1000 Methylated is extra high-dose and contains as much as 1000 micrograms of B12 and 400 micrograms of folic acid per capsule. B12 contributes to normal brain function and nervous system, as well as to blood formation and metabolism. Vitamin B12 is found almost exclusively in animal foods and mainly in intestinal foods. As a result, those who eat a vegan diet or limit their meat intake may need to review their vitamin B12 intake.
Extra high dose vitamin B12
With folic acid
Normal blood formation
Helps reduce fatigue and exhaustion
Plant-based capsules
What is B12 good for?
B12 is also called cobalamin and is part of a number of important functions in the body. Among other things, it helps the blood formation and cell division work properly, which can lead to reduced fatigue and exhaustion in the long run. B12 also contributes to the normal functioning of the nervous system and the brain as well as to a normally functioning immune system. Healthwell B12 1000 is also strengthened with folic acid (vitamin B9) which has a necessary role for the formation of red blood cells and for the metabolism of cells.
How much B12 should I eat?
Vitamin B12 is a water-soluble vitamin that can only be stored to a certain extent in the body, which makes it difficult to overconsume it. Should you get an excess of B12, there is nothing to worry about, as it ends up in the urine. This also applies to folic acid as it is also a water-soluble B-vitamin. On the contrary, it is easier to not get enough B12 from your diet.
Since B12 is almost exclusively found in animal foods such as meat, fish, eggs and dairy products, a supplement of B12 may be worth considering if you excluded these foods.
Vegetarian Friendly
The symbol Vegetarian Friendly indicates that the product's content is suitable for vegetarians and vegans.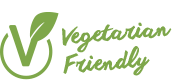 Brand
Product recommendations
Hyaluronic Acid Plus
90 caps.
Popular
Popular