Bild saknas
Great lozenges with B12.- 1000 mcg B12
- With folic acid
- Blackcurrant flavour

Hyaluronic Acid Plus
90 caps.
Popular
Popular
Product description
Nutritional content
Product description
Lozenges with vitamin B12
Healthwell Vitamin B12+ Lozenges consist of tasty tablets with vitamin B12. The supplement tastes like blackcurrant and contains as much as 1000 micrograms of vitamin B12 per dose, fortified with folic acid. Let a tablet melt in your mouth, once a day to ensure the intake of these vitamins. The tablet can also be chewed but should not be swallowed whole.
Vitamin B12 1000 micrograms
Reinforced with folic acid
Great lozenges with blackcurrant flavour
Can also be chewed
One tablet a day
Why is vitamin B12 important?
Vitamin B12 contributes to the normal functioning of the brain and nervous system, to a reduced feeling of fatigue and exhaustion, and to a normal blood formation. Vitamin B12 is also called cobalamin and belongs to the group of B vitamins. Like other B vitamins, B12 is a water-soluble vitamin, which needs to be added to the diet regularly. Vitamin B12 occurs naturally in meat, fish and other animal foods, but is all the more difficult to absorb in an adequate amount in a vegetarian and vegan diet.
Reinforced with folic acid
Healthwell Vitamin B12 + lozenges are not only high-dose, with 1000 micrograms of B12 per tablet, but are also enriched with folic acid, also called vitamin B9. Folic acid contributes to the cell division process, to a normal psychological function and to reduced fatigue and exhaustion - a perfect combination in easily absorbed form.
Easily absorbed
Not only are Healthwell Vitamin B12 + lozenges high-dose and enriched with folic acid, but the supplement is also easy to absorb as it melts in the mouth and has a good taste of blackcurrants. The tablets can also be chewed, but should not be swallowed whole.
What are the side effects of vitamin B12?
According to the National Food Administration, there is no evidence that a high intake of vitamin B12 is harmful. However, we recommend that you follow our dosage suggestion to avoid possible side effects.
Vegetarian Friendly
The symbol Vegetarian Friendly indicates that the product's content is suitable for vegetarians and vegans.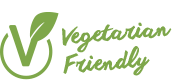 Brand
Product recommendations
Hyaluronic Acid Plus
90 caps.
Popular
Popular