Bild saknas
For normal function for men.- Arginine and zinc
- Fertility
- Reproduction
Hyaluronic Acid Plus
90 caps.
NAC N-acetylcysteine
90 caps.
Popular
Popular
Product description
Nutritional content
Product description
Arginine and zinc - for normal male function
Healthwell Arginine 750 is a dietary supplement in capsule form with 750 mg of L-arginine and added zinc. L-arginine is an amino acid that is important for the body's production of nitric oxide, which according to some studies has a vasodilating effect. Zinc, in turn, helps maintain normal levels of male sex hormone in the blood, which is important for a man's normal function.
L-arginine and zinc
For the body's production of nitric oxide
Normal levels of male sex hormone
Plant-based capsules
Made in Sweden
What is L-arginine good for?
Arginine is one of nine so-called essential amino acids. These cannot be produced by the body itself, which means that you need to get them from your diet. Arginine has become popular due to its role in the nitric oxide cycle. Arginine is a precursor to the substance nitric oxide, which in studies has shown a certain vasodilating effect in the body (1). The substance has also been highlighted in studies for its possible role in erectile dysfunction (2). However, more studies are needed to say anything for sure.
What is zinc good for?
Zinc is in turn a well-known mineral with many functions in the body which, in addition to contributing to normal fertility and reproduction, are important for the normal functioning of the immune system. In addition, zinc helps maintain normal hair and normal eyesight. Not only that, zinc has a role in the cell division process, while also acting as an antioxidant that helps protect cells from oxidative stress.
References
1. Cylwik, Dorota, Mogielnicki, Andrzej & Buczko Wlodzimierz. 2005. L-arginine and cardiovascular system.
2. Chang Rhim, Hye, Seo Kim, Min and others. 2019. The Potential Role of Arginine Supplements on Erectile Dysfunction: A Systemic Review and Meta-Analysis.
Vegetarian Friendly
The symbol Vegetarian Friendly indicates that the product's content is plant-based. The product is also suitable for vegans.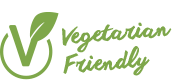 Brand
Product recommendations
Hyaluronic Acid Plus
90 caps.
NAC N-acetylcysteine
90 caps.
Popular
Popular