Bild saknas
Reinforced beta carotene for extra strength. - With black pepper extract
- Vitamins & minerals
- 82,000 IU
Hyaluronic Acid Plus
90 caps.
Popular
Beta Carotene 100
60 caps.
Popular
Product description
Nutritional content
Product description
Extra strong beta-carotene
Healthwell Beta Carotene Plus is something extra for the sun lover! In addition to being very high-dose with 50 milligrams of beta-carotene (82,000 IU) per dose, it is also fortified with black pepper extract and MCT oil to promote absorption. One capsule a day is enough, and feel free to start your intake well in advance of sun exposure for even better effect. Prepare for the sun season with Beta Carotene Plus!
Natural beta carotene from Blakeslea Trispora
50 mg beta-carotene per dose (82 000 IU)
High bioavailability
With black pepper extract and MCT oil for better absorption
Start well in advance for better effect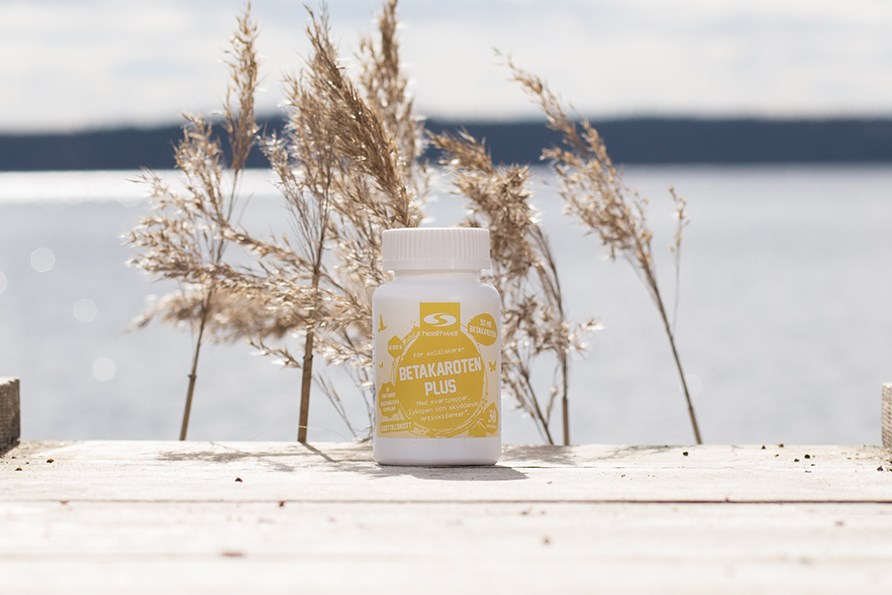 Beta Carotene Plus is fortified with MCT oil and black pepper extract for better absorption.
Healthwell Beta Carotene Plus has many benefits:
Plant-based capsules
Natural beta-carotene with high bioavailability
High dose with 50 mg beta-carotene
Fortified with black pepper extract to promote absorption
Protective antioxidants, vitamins and minerals
Added MCT oil that optimizes absorption capacity
Beta Carotene Plus - with better absorption
Beta-carotene Plus has a natural origin of beta-carotene from the fungus Blakeslea Trispora, and therefore has a higher bioavailability than synthetic variants. Beta-carotene is fat-soluble, which means that it needs access to fat in order to be properly absorbed by the body. Therefore, we have also added MCT oil in Beta Carotene Plus to optimise uptake. In addition, we have also added piperine from black pepper extract, which further strengthens the absorption capacity.
Beta-carotene Plus is enriched with lycopene, vitamins and minerals. These include vitamins C and E, which act as protective antioxidants. Pantothenic acid, biotin, zinc and selenium are also among the ingredients. Beta Carotene Plus comes in small, easy-to-read, vegetable capsules. The recommended dosage is one capsule a day with a glass of water.
Tip! Choose Betakaroten Plus in 2-pack (60 capsules) or 3-pack (90 capsules) at a better unit price if you want to recharge properly before the summer or before the sun holiday.
Beta-carotene - how it works
Beta-carotene is actually a precursor to vitamin A, and is stored under the skin so that it can be converted to vitamin A when the body needs it. Beta-carotene has a light brown hue, which is appreciated among people who strive to get a quick and even tan in the summer. That is why it is so popular to take beta-carotene before the summer, so that the layer of beta-carotene is replenished under the skin. Feel free to start taking beta carotene well in advance of the summer or a sunny holiday, as continuous use is required.
Vegetarian Friendly
The symbol Vegetarian Friendly indicates that the product's content is plant-based. The product is also suitable for vegans.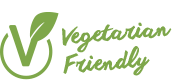 Brand
Product recommendations
Hyaluronic Acid Plus
90 caps.
Popular
Beta Carotene 100
60 caps.
Popular