Bild saknas
For strong hair growth.- Skin and hair
- Energy turnover
- Vegan

Hyaluronic Acid Plus
90 caps.
Popular
Popular
Product description
Nutritional content
Product description
Biotin - vitamin for hair
Biotin 500 is an extra high-dose dietary supplement with biotin, vitamin B7. Biotin is a vitamin that helps maintain the normal quality of hair and skin, and is therefore a very common ingredient in various beauty supplements specifically designed for hair and skin. In addition, biotin also contributes to a functioning energy metabolism in the body. Biotin 500 from Healthwell is an extra high-dose biotin supplement with 500 micrograms per capsule.
Dietary supplement for hair and skin
Contributes to the body's energy metabolism
Suitable for vegans
Made in Sweden
What is biotin?
Biotin is another name for vitamin B7, which is a water-soluble vitamin with several important functions in the body. Among other things, the vitamin helps in the breakdown of nutrients such as carbohydrates, fatty acids and amino acids. This allows us to make the most of the elements we need, while maintaining a functioning energy metabolism in the body. Biotin is also important for the normal functioning of the nervous and immune systems.
Biotin is produced naturally by our gut bacteria, but more research is needed on how much of the daily requirement is produced there. For those who want to get biotin naturally, the vitamin is found in foods such as egg yolk, oatmeal, wheat groats and green vegetables. Biotin 500 is an easy way to get biotin (vitamin B7) and lasts for more than three months.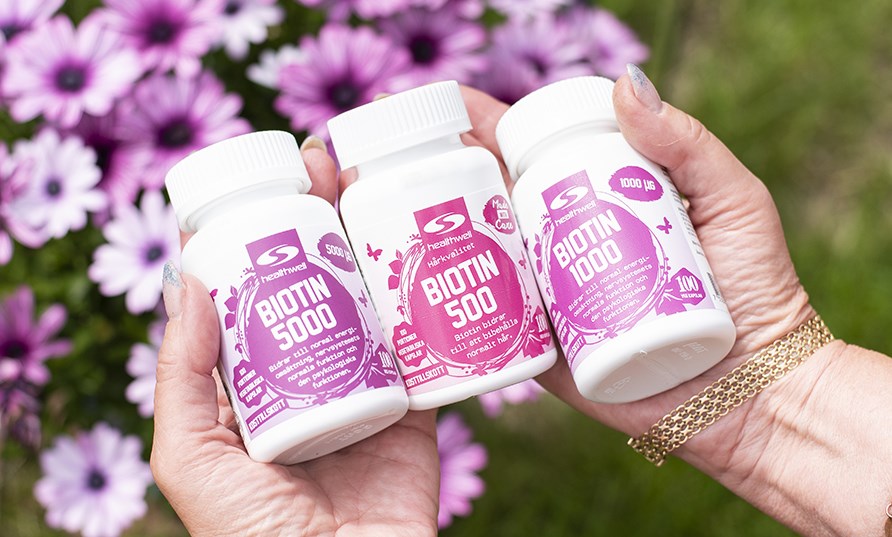 Biotin is good for both hair and skin. Find the strength that suits you!
Why biotin is good for your hair
Among many people who have suffered from hair loss or who want to improve the quality of their hair, taking biotin supplements has become popular. The vitamin is involved in processes related to hair, skin, eyes and liver. Thanks to its effect on hair and skin, biotin has been nicknamed "vitamin H". The nutrients that biotin helps to break down include several vitamins and minerals that maintain the quality of hair, skin and nails. This makes the vitamin a popular ingredient in various beauty supplements.
Side effects of turmeric
The recommended dosage of the dietary supplement Healthwell Biotin 500 is one capsule daily with a meal. As long as you follow the recommended dose, there are no known side effects. Typical signs of biotin deficiency are symptoms such as fatigue, depression, sleep problems, dry eyes and hair loss. Biotin deficiency is rare and usually occurs in the context of diseases that make it difficult for the body to absorb certain nutrients.
Vegetarian Friendly
The symbol Vegetarian Friendly, which decorates the packaging of this product, indicates that the capsules are made from vegetables. The capsules are composed of natural coconut oil and cellulose. Not only that, this supplement is made by gentle cold pressing, so that the biotin is not damaged.
Vegetarian Friendly
The symbol Vegetarian Friendly indicates that the product's content is plant-based. The product is also suitable for vegans.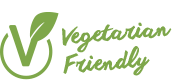 Brand
Product recommendations
Hyaluronic Acid Plus
90 caps.
Popular
Popular